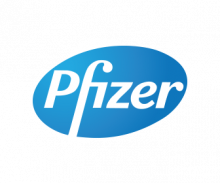 "This has been the smoothest project I have worked on in my 5 years of digital at PCH! ...excellent development / project management of Appnovation."
Pfizer Manager - Client Partner, Business Technology
Appnovation's certified experts can integrate Drupal and Magento to provide a best in class, enterprise-level and digitally enhanced shopping and brand experience. When it comes to Drupal and Magento, we know!
Integrating Drupal and Magento enables clients to leverage best of what the other system lacks. With Magento, Drupal gets a real and proven option to handle and run ecommerce while Magento is able to take advantage of Drupal's superior ability to curate and display content. Combined, the two systems present the ideal solution for brands with even the largest sales volumes looking to provide engaging, content-driven experiences.  
Appnovation can deliver either a side by side or headless integration options depending on the client needs. The side by side option lets Magento handle the commerce while Drupal handles the content, having both platforms live at the same time on the internet. The headless option still keeps Magento in charge of the commerce, but now in addition to the commerce, Drupal also handles the shopping cart, that making it, Drupal, the only platform that ever touches the public internet. The advantages to going headless can save time and money in terms of not having to create all the theme elements (fonts, colors, images, logos, etc) needed for both platforms. Arguably too, having only one system, as opposed to two, exposed to the internet is far more secure, even though the security of each system has been seen as extremely secure. Best of all the integration of Magento and Drupal, provides clients with a high-performing, feature-packed and fully scalable digital commerce and customer-focused shopping experience to take ecommerce to the next level.
Magento Drupal Integration & Related Services
Enterprise integration is a core service line at Appnovation. Furthermore, Appnovation's Magento and Drupal expertise runs the gamut of professional services offerings. Our Magento and Drupal experts can not only connect these two leading platforms so that clients can achieve a best of both worlds scenario, but can also deliver creative, development, strategy and support, extending to the following related Magento and Drupal service areas:
Strategy & Consulting - We can ensure that the site itself is optimized for high performance from an architecture and code perspective as well as from a business results standpoint. We employ best practices and proven tactics all the while considering your products and/or services, the brand and target customers. Ultimately helping your enterprise figure out how best to use Magento and Drupal together to achieve the greatest benefit for both the business and its customers.    
Design -  We can do it all on the front-end (business analysis, UX/UI/CX design, creative and theming) for both Magento and Drupal and always design with the customer in mind, including addressing mobile needs.
Development - Back-end (architecture and programming), quality assurance and project management are core at Appnovation. Years upon years of expertise and experience, not only with Drupal and Magento but across a vast digital landscape, that makes us well prepared to service a plethora of technical needs.
Migrations & Upgrades - Whether currently on Drupal and/or Magento and looking to upgrade to the latest version or on something else and looking to migrate over, our experts can help. We're able to (and have) migrate or upgrade even the most complex ecommerce-based sites to the latest version of Drupal and/or Magento, cost-effectively, quickly and securely.
Implementations & Integrations - Whether needing to implement the latest version of Drupal and/or Magento, integrate with other systems, applications, platforms or third party services, or both, Appnovation can assist. We have the skills to provide full, functional or feature implementations and likewise can connect not only Drupal and Magento together, but also to anything and everything leveraging the expertise our enterprise integrations experts posses.
Support & Maintenance - We offer 24/7/365 Drupal and Magento support available whenever you need it, coupled with proactive maintenance so you need that support as little as possible, if ever. Furthermore we can absolutely support and maintain the integration between the two platforms. Because when there is an issue with a digital commerce experience, it can literally be costing money until it is resolved.
Why Combine Drupal & Magento
Simply put, Magento is a leader, if not the leader, in the ecommerce space while Drupal is a recognized leader when it comes to content management and creating outstanding digital experiences. Combining the power of these two platforms truly delivers a 1+1=3 equation scenario, whether choosing to integrate them side by side or headless, the united result gives the client and their customers a digitally-enhanced, high-performing, fully scalable and secure shopping experience.
Just some of the many advantages:
Fully scalable

Flexibility

Commerce enabled

Content enhanced

Integrations available

Security

Work in sync

Robust

Feature-packed
Headless & Side by Side Digital Commerce
There are advantages and disadvantages to either solution and would largely depend upon the needs and requirements of the client and, in this case specifically, how Drupal and Magento will work best together to accomplish business goals while at the same time providing a positive customer experience.
Advantages of Side by Side Digital Commerce
Not as complicated on the Magento extensions

Each platform does what it does best, Magento handles the commerce functions  and Drupal the content cultivation and experiences
Advantages of Headless Digital Commerce
A single platform needing theming, instead of having to theme both Drupal and Magento saving time and money on both the initial build and in the future in terms of ongoing support and maintenance

Arguably more secure having only one platform exposed to the public internet

Better, more powerful features related to content workflows
Magento Consulting & eCommerce Strategy
Appnovation offers both technical and strategic Magento consulting services. Not only can we ensure your online store is optimized from a technology standpoint, but we can also provide expert guidance on how to make it generate maximum revenue.
Magento Technology Consulting
When it comes to the build of your enterprise online Magento-based store our professionals will really get to understand your business, what your goals are and how best to serve your customer which ultimately allows us to help with the following aspects:
Development, coding and programming - Utilizing best practices and proven techniques, your online store is built to be both secure and scalable while also employing all the function you and your customers would ever need.

Site optimal architecture - We get to understand your business and help translate into the overall technical concept of how your store will look, feel, function and more.

Integration with other systems, platforms and applications -  We can advise on the best options technology-wise, given your needs, to integrate with and better still, actually do the integration work ourselves.   

Creative and UX/UI design options - Our creative is as grounded in aesthetics and your brand as much as it is customer experience and sales revenue, ensuring both a pleasing and performance-based digital experience

Migrations and upgrades - Whether moving over from another platform or up to the latest version, there is optimal way to make it happen that can ensure both speed and security while not sacrificing performance nor customer experience and that is exactly where we can help.  

Quality assurance testing - Our QA specialists test and test again, every aspect of your Magento site to make sure when it goes live, it's going to work, and work well, because loss of function or absence of feature can literally cost money.   

Enterprise support and maintenance - We can help select (and deliver) the level of coverage you need given the size of your operation coupled with your level of risk tolerance, thus providing an optimal solution to help proactively maintain and reactively support, in case the need arises, your ecommerce presence.

Supporting and ancillary technology decisions - As much as we would like Magento to do everything, as your operations and needs grow, so do the additional technology considerations to preserve that growth and evolving and positive experience for customers. Through its people and partners, Appnovation possesses intimate knowledge across a wide range of technologies, applications, platforms, frameworks and systems and can help provide the guidance your online store and its continued growth need.
Magento eCommerce Strategy Consulting
It is one thing to build a great and technically high performing online store using Magento, but ensuring that store is really performing from a financial perspective can be a whole other, and extremely important, concern. When it comes to this aspect of your stores performance, our Magento consulting and strategy services excel at providing guidance in such crucial areas as:
Customer experience and creative strategy

Site and page layout for optimal results

Up-sell and cross-sell opportunities

Streamline the checkout process

Personalization and browser tailoring

Incentives (shipping, discounts, specials urgency, etc.)  

Unique content, stunning images and professional graphics

Warehouse management, shipping solutions and payment options integration

Measuring and improving ecommerce sales performance KPIs such as:

Sales (hourly, daily, weekly, monthly, quarterly and annual)

Conversion rate

Customer retention rate

Average order value

Average margin

Cart abandonment rate

Refund and return rate

Product (or service) affinity (purchased together)

Product (or service) relationship (viewed consecutively)

Inventory levels

Competitive pricing

Extending reach to new markets and countries (internationalization and global expansion)

Multi touch digital management  and channel integration (online store, advertising, email, social media, chat, mobile, affiliate, etc.)

Marketing (site traffic, time one site, pages per visit, pay per click, search engine optimization, micro targeting, social media etc.) and customer service (email, phone call, chat, resolution time, concern classification, etc) considerations.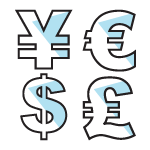 Competitive Rates & Aggressive Project Quotes
Shopping quotes for a Drupal Magento integration project? Looking for help? Make sure you talk to us! We're known for our aggressive project quotes and very competitive rates for expert talent.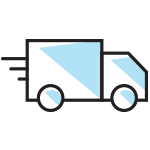 Proven, Rapid, Agile & Trusted Delivery Methods
Using agile methodology, always keeping you in the loop. Streamlined delivery, cost effective engagements, designed to match your goals, your timeline and your budget.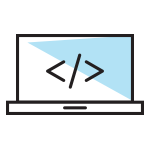 Drupal Magento Integration Experts
We know Drupal and Magento. More importantly we know how to make them work together to achieve optimal performance for your online store or ecommerce marketplace.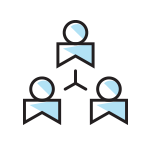 Transparent, Collaborative, Communicative
Complete project visibility from day one, working with you, and for you. Using email, phone, chat, Skype, and Google Hangout for clear, constant communication.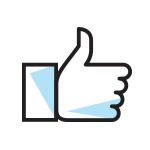 Customer Satisfaction is the #1 Priority for Our Team
Dedicated account manager, project manager and consistent delivery team provided. We survey all of our clients, the results of which go directly to our CEO.
Why Appnovation for Drupal & Magento
Ability to integrate Drupal & Magento, other systems and apps
Able to deliver headless & side by side Drupal Magento Integrations
Agile Drupal and Magento project delivery methodology
Collaborative, transparent and communicative approach with clients
Competitive rates for integration and developer talent
eCommerce, Magento & Drupal strategy and consulting pros
In-house, front-end experts, UX/UI, design, business analysts
Magento development and consulting partner
Offering 24x7 Magento support and maintenance packages
Results driven Drupal Magento solutions delivery
Rigorous quality assurance (QA) testing before "Go-Live" events
Shorter development times, translating to lower costs for client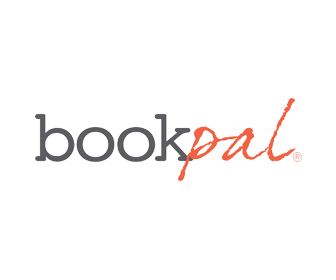 eCommerce Customization
Book-Pal
Originally started as a small niche distributor of self-care guides, Book-Pal has evolved into an international business that has sold millions of books. Accelerate, Appnovation Partner, has a...
Get In Touch & Get Started Today. We're ready.
Interested in integrating Magento and Drupal? Looking for Magento Drupal integration specialists? We can most definitely help! Whether you need assistance on an existing effort or end to end project execution, Appnovation can provide the expertise to meet your Magento, ecommerce and digital needs. We've delivered thousands of projects, have a client list second to none and what our customers say about working with us speaks volumes. So if you are  shopping (or even just thinking about) a Magento project, get a free quote or let's just talk, either way contact us today to get started.