This has been the smoothest project I have worked on in my 5 years of digital at PCH!
Paul Holda
Manager - Client Partner, Business Technology, Pfizer
Appnovation's certified experts can integrate Drupal and Magento to provide a best in class, enterprise-level and digitally enhanced shopping and brand experience. When it comes to Drupal and Magento, we know!
Integrating Drupal and Magento enables clients to leverage best of what the other system lacks. With Magento, Drupal gets a real and proven option to handle and run ecommerce while Magento is able to take advantage of Drupal's superior ability to curate and display content. Combined, the two systems present the ideal solution for brands with even the largest sales volumes looking to provide engaging, content-driven experiences.  
Appnovation can deliver either a side by side or headless integration options depending on the client needs. The side by side option lets Magento handle the commerce while Drupal handles the content, having both platforms live at the same time on the internet. The headless option still keeps Magento in charge of the commerce, but now in addition to the commerce, Drupal also handles the shopping cart, that making it, Drupal, the only platform that ever touches the public internet. The advantages to going headless can save time and money in terms of not having to create all the theme elements (fonts, colors, images, logos, etc) needed for both platforms. Arguably too, having only one system, as opposed to two, exposed to the internet is far more secure, even though the security of each system has been seen as extremely secure. Best of all the integration of Magento and Drupal, provides clients with a high-performing, feature-packed and fully scalable digital commerce and customer-focused shopping experience to take ecommerce to the next level.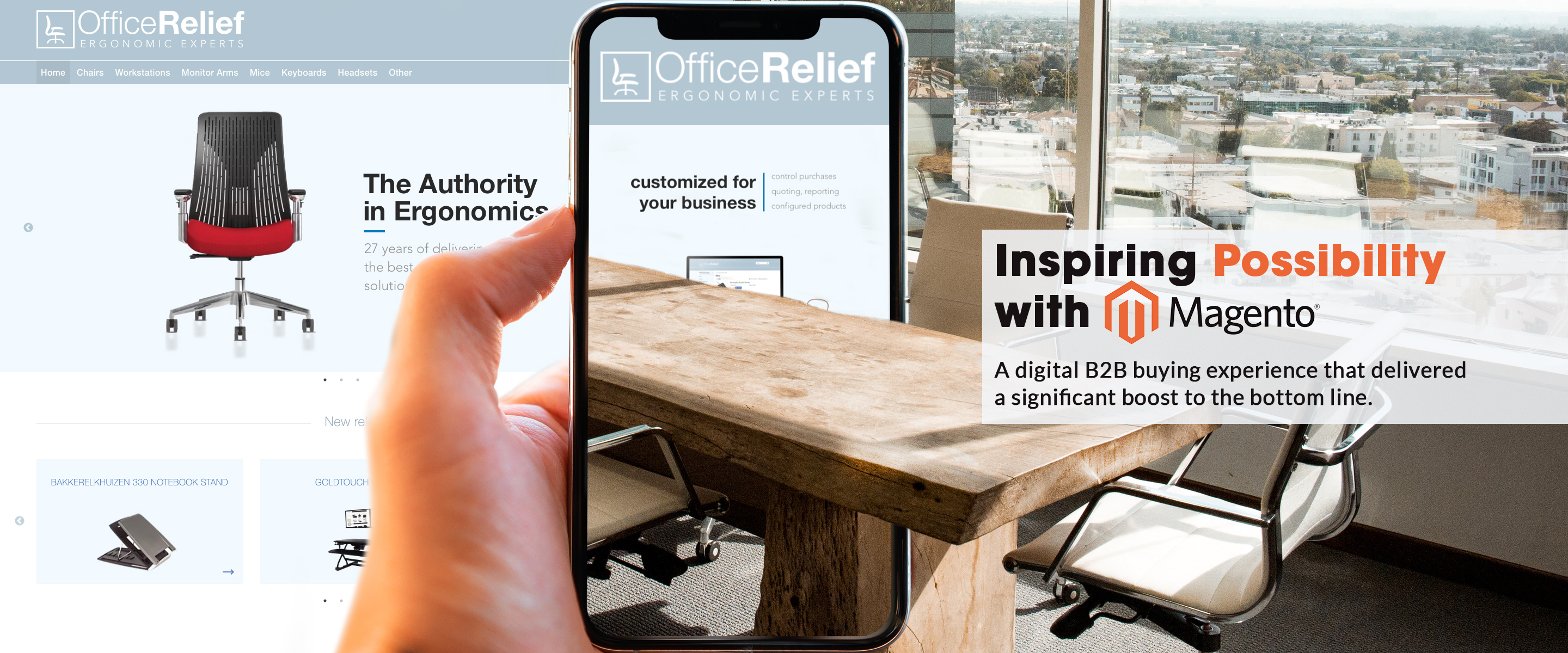 Experience Led & Outcome Focused
We help brands understand the role digital and Magento can play in realizing strategic opportunities and solving real world business problems, always keeping the focus on the customer's experience and the results generated.
Proven, Rapid, Agile & Trusted Delivery Methods
Using agile methodology, always keeping you in the loop. Streamlined delivery, cost effective engagements, designed to match your goals, your timeline and your budget.
Drupal Magento Integration Experts
We know Drupal and Magento. More importantly we know how to make them work together to achieve optimal performance for your online store or ecommerce marketplace.
Transparent, Collaborative, Communicative
Complete project visibility and multiple open lines of communication from day one. We are available when you need us and continually updating you on your project's status.
Customer Satisfaction, Our Top Priority
We are constantly engaging with you during the project and at the end we survey you to ask you how we did, the results of which go directly to our CEO.
Why Appnovation for Drupal & Magento:
Here are just some of the ways that we stand out as a company when it comes to what our experience is with Magento and creating ecommerce experiences.
Ability to integrate Magento with other systems and apps
Agile Magento Commerce project delivery methodology
Collaborative, transparent and communicative approach with clients
Competitive rates for Magento development and integration talent
Ecommerce & Magento strategy and consulting professionals
In-house, front-end experts: Business Analysts, UX/UI Specialists & Designers
Magento Commerce edition development and consulting partner
Offering 24/7 Magento support and maintenance packages
Results driven enterprise Magento solutions delivery
Rigorous quality assurance (QA) testing before "Go-Live" events
Shorter development times translating to lower costs for client
Showcasing their brand, transforming sales, putting customers first.
A digital B2B buying experience that delivered a significant boost to the bottom line.
How an apparel maker achieved better digital sales by personalizing and simplifying the online shopping experience.
Get in touch and get started today. We're ready!
Interested in integrating Magento and Drupal? Looking for Magento Drupal integration specialists? We can most definitely help! Whether you need assistance on an existing effort or end to end project execution, Appnovation can provide the expertise to meet your Magento, ecommerce and digital needs. We've delivered thousands of projects, have a client list second to none and what our customers say about working with us speaks volumes. So if you are  shopping (or even just thinking about) a Magento project, get a free quote or let's just talk, either way contact us today to get started.