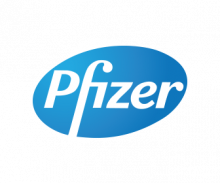 "This has been the smoothest project I have worked on in my 5 years of digital at PCH! This is a result of the collective great efforts at Tribal to work closely with the business clients on the great design, and the excellent development / project management of Appnovation."
Pfizer Manager - Client Partner, Business Technology
Appnovation makes migrating to Magento cost-effective, fast and secure. Exactly what we know our clients care about most. When it comes to Magento, we know!
Whether migrating from Magento Open Source (formerly Community) to Magento Commerce (formerly Enterprise), Magento 1 to 2 or another platform altogether like Volusion, WooCommerce, osCommerce, BigCommerce, Shopify, Big Cartel, Zen Cart, Opencart, Weebly, IBM Websphere Commerce, VirtueMart to name a few, to Magento, Appnovation can help. We even have experience helping enterprise level merchants move from custom built ecommerce platforms to Magento.
Appnovation's Magento migrations always ensure cost-effectiveness for clients, speed of execution for the client's operations and data security for the client's customer and proprietary information. Additionally, using Appnovation's certified Magento professionals for a migration engagement provides access to host of expertise to help optimize and enhance such aspects as performance (both technical and strategic), capabilities, scalability, flexibility, integration and support.
Magento Migration Services
Moving to Magento from another platform
Appnovation helps online retailers of all sizes move to Magento from plethora of other platforms, including legacy and custom-built ones. Our Magento migration services not only everything a merchant needs to successfully migrate to Magento, Appnovation also can help with ecommerce strategy, technical optimization, UI/UX/CX design, customization, integration and 24x7 support and maintenance.   
Some of the more common reasons that e-retailers, whether B2C, B2B or both, move to the Magento platform from another existing ecommerce solution include:
Greater scalability for growth
Improved flexibility for expansion
Heightened platform and customer data security needs
Expanding integration requirements
Overall site performance
Access to new features
Customization capabilities
Proven reliability
Below is just a sample and some of the specific reasons clients have come to us for help migrating their e-retail experience to Magento. They include small to midmarket players all the way to large and enterprise platforms.
Shopify to Magento migration - When your enterprise ready to scale and take advantage of superior flexibility and features, well beyond what this "starter tool" can offer, Appnovation can help migrate from Shopify to Magento.  

BigCommerce to Magento migration - Migrating from BigCommerce to Magento is quite a common need once the "Big" in BigCommerce just isn't enough anymore. Magento's ability to scale is a necessity for any online retailer looking to move to the next level, but the added enterprise features, ability to integrate, enhanced search and so much more make it all that more appealing.

osCommerce to Magento migration - "Limited" would be best the way to describe osCommerce. Limited in payment methods, limited in language features, capable of single store management are noticeable limitations of osCommerce, while the platform also completely lacks custom coupons, discounts, email templates and product customization features. Magento not only rectifies these limitations and lackings, but offers so much more in scalability, flexibility, features and performance to help drive revenue and positively enhance the customer experience.

WooCommerce to Magento migration - WooCommerce won't be able to grow when your business undoubtedly will need to and won't provide the flexibility for expansion that any merchant would want. Magento trumps WooCommerce when it comes to performance, security, scalability, flexibility and features. Everything a growing online retailer wants and needs.

Volusion to Magento migration - When compared to Volusion, Magento is a much more cost-efficient option with superior features and functionality.

OpenCart to Magento migration - Simply put, Magento is much more suitable for bigger online retailers and their enterprise level needs that come with that kind of scale. Customization and SEO are also limitations.

Zen Cart to Magento migration - Magento stands superior to Zen Cart when it comes to features, functionality, customization and an its overall ability to produce professional-looking high quality stores.

Additional Enterprise Migrations to Magento -

IBM WebSphere to Magento migration
Oracle Commerce Cloud to Magento migration
Demandware to Magento migration  
SAP Hybris to Magento migration
Intershop to Magento migration
NopCommerce to Magento migration
If you don't see your platform on the list, fill out the form, email us or call and let's talk. We likely have the migration expertise you are looking for as we have also migrated some of the most complex and sophisticated legacy and custom jobs ever built for ecommerce.
Moving up on Magento
Not only can Appnovation help migrate online retailers from another platform, it can also migrate them from Community to Enterprise and/or Magento 1 to Magento 2.
Magento 1 to Magento 2 Migration
Magento 2 is both now and future, for any online merchant looking for improvements with scalability, flexibility, customizability, security, performance and features. Some of the reasons to go ahead and make the move up to Magento 2 if still on Magento 1:
API is core
Architecture built for speed
Native support for HTML5 and CSS3
Advanced content staging
Elastic search
In-Site PayPal experience
PCI compliance hosted fields
Integrated video
Outstanding security made even better
Zero table locking
Better automated testing and rigorous extension testing
New and fresh design in Admin
Customizable data grid for catalog
Responsive admin interface
Streamlined checkout process
New "marketplace"
Magento Open Source to Magento Commerce Migration
Magento Open Source is a great "starter ecommerce platform," but simply put, any online retailer or vendor looking to scale and needing access to a higher level of performance as well as more and robust features absolutely should be considering, if not already planning on, moving to Magento Commerce.
Below is just some of what migrating from Magento Open Source to Magento Commerce means. With Commerce you get everything in Open Source plus:
Notable improvement in online shopping experience through

Increasing the page load times
Acceleration the checkout process
Access to additional third party extensions
Access to enhanced shopper targeting features
Greater scalability and flexibility to accommodate future growth and expansion

Performance is faster across the board, affecting everything from development to shopping
Access to dynamic marketing, merchandising and search capabilities
Better management tools to leverage
Increased customer loyalty through variety of rewards, points and credits programs
Advanced customer segmentation options, geo-targeting and full page caching
SOLR Search and PCI compliance with SOLR search
Ability to stage and merge content

Leveragability of persistent shopping cart, assisted shopping, automated email marketing reminders
Magento Migration Experts
Appnovation has certified and experienced Magento experts well versed in assisting e-retailers with moving to the latest version of Magento, whether moving from 1 to 2, Open Source (Community) to Commerce (Enterprise) or another platform altogether, Appnovation can most definitely help. We are aware of all the reasons to make the move, both technical and strategic, but notably focus on what those improvements mean to what merchants care about most, revenue and customer experience. How Appnovation's Magento experts are able to truly leverage these new features and enhancements across the areas of performance, scalability, flexibility, security and creative are what sets Appnovation's Magento clients apart from their competitors.
Appnovation's Magento migration professionals can assist with all of the following migrations when it comes to either moving to Magento or up on Magento:
Magento Open Source to Magento Commerce migration
Magento 1 to Magento 2 migration
Shopify to Magento migration  
BigCommerce to Magento migration
osCommerce to Magento migration
WooCommerce to Magento migration
Volusion to Magento migration
OpenCart to Magento migration
Zen Cart to Magento migration
IBM WebSphere to Magento migration
Oracle Commerce Cloud to Magento migration
Demandware to Magento migration  
SAP Hybris to Magento migration
Intershop to Magento migration
NopCommerce to Magento migration
Legacy/Custom-built Commerce to Magento migration
If you don't see your platform on the list, fill out the form, email us or call and let's talk. We likely have the migration expertise you are looking for as we have also migrated some of the most complex and sophisticated legacy and custom jobs ever built for ecommerce. In addition to migrations, our experts can also help with UI/UX/CX design, customization, integration and support.
Magento Consulting & eCommerce Strategy
Appnovation offers both technical and strategic Magento consulting services. Not only can we ensure your online store is optimized from a technology standpoint, but we can also provide expert guidance on how to make it generate maximum revenue.
Magento Technology Consulting
When it comes to the build of your enterprise online Magento-based store our professionals will really get to understand your business, what your goals are and how best to serve your customer which ultimately allows us to help with the following aspects:
Development, coding and programming - Utilizing best practices and proven techniques, your online store is built to be both secure and scalable while also employing all the function you and your customers would ever need.

Site optimal architecture - We get to understand your business and help translate into the overall technical concept of how your store will look, feel, function and more.

Integration with other systems, platforms and applications -  We can advise on the best options technology-wise, given your needs, to integrate with and better still, actually do the integration work ourselves.   

Creative and UX/UI design options - Our creative is as grounded in aesthetics and your brand as much as it is customer experience and sales revenue, ensuring both a pleasing and performance-based digital experience

Migrations and upgrades - Whether moving over from another platform or up to the latest version, there is optimal way to make it happen that can ensure both speed and security while not sacrificing performance nor customer experience and that is exactly where we can help.  

Quality assurance testing - Our QA specialists test and test again, every aspect of your Magento site to make sure when it goes live, it's going to work, and work well, because loss of function or absence of feature can literally cost money.   

Enterprise support and maintenance - We can help select (and deliver) the level of coverage you need given the size of your operation coupled with your level of risk tolerance, thus providing an optimal solution to help proactively maintain and reactively support, in case the need arises, your ecommerce presence.

Supporting and ancillary technology decisions - As much as we would like Magento to do everything, as your operations and needs grow, so do the additional technology considerations to preserve that growth and evolving and positive experience for customers. Through its people and partners, Appnovation possesses intimate knowledge across a wide range of technologies, applications, platforms, frameworks and systems and can help provide the guidance your online store and its continued growth need.
Magento eCommerce Strategy Consulting
It is one thing to build a great and technically high performing online store using Magento, but ensuring that store is really performing from a financial perspective can be a whole other, and extremely important, concern. When it comes to this aspect of your stores performance, our Magento consulting and strategy services excel at providing guidance in such crucial areas as:
Customer experience and creative strategy

Site and page layout for optimal results
Up-sell and cross-sell opportunities
Streamline the checkout process
Personalization and browser tailoring
Incentives (shipping, discounts, specials urgency, etc.)  
Unique content, stunning images and professional graphics

Warehouse management, shipping solutions and payment options integration
Measuring and improving ecommerce sales performance KPIs such as:

Sales (hourly, daily, weekly, monthly, quarterly and annual)
Conversion rate
Customer retention rate
Average order value
Average margin
Cart abandonment rate
Refund and return rate
Product (or service) affinity (purchased together)
Product (or service) relationship (viewed consecutively)
Inventory levels
Competitive pricing

Extending reach to new markets and countries (internationalization and global expansion)
Multi touch digital management  and channel integration (online store, advertising, email, social media, chat, mobile, affiliate, etc.)
Marketing (site traffic, time one site, pages per visit, pay per click, search engine optimization, micro targeting, social media etc.) and customer service (email, phone call, chat, resolution time, concern classification, etc) considerations.
24x7 Magento Support & Maintenance
Appnovation's Managed Services team and osCaddie portal offer a custom and rapid escalation process which allows users to instantly escalate a support case to our success management team. This combined effort has allowed us to achieve just over 98% "Excellent" (5/5) rating thus far from our support customers. Additionally, to limit those issues as much as possible, Appnovation provides ongoing and proactive maintenance.
24/7/365 Magento Support
Our global Managed Services team is staffed around the clock with some best technology and Magento experts on the planet. Providing support via the osCaddie portal, our customer success team can deliver remote deskside support utilizing award winning remote tools that allow staff to share screens with clients in order to rapidly diagnose and resolve emergent issues.
Benefits and features include:
A Single Point of Contact (SPOC) for operational support and maintenance of complex multi-vendor environments.
24/7/365 access to the osCaddie customer portal where customers can access the service desk to raise support tickets and feature requests.
24/7/365 access to the emergency support line staffed by a dedicated support team for rapid issue response and resolution.
Issues raised via the portal are triaged and assigned to the correct stakeholder and tracked.
In addition to our Magento partnership, we are also able to leverage our strong business partnerships with other major open technology vendors such as Acquia (Preferred Partner), MuleSoft (Premium), Alfresco (Platinum), Google, Atlassian, Janrain and more.
Support and maintenance for Magento 1 and Magento 2
Best practices, as well as the latest innovations, are researched and deployed to meet client support and maintenance needs.
Disaster Recovery
Appnovation can provide disaster recovery services inclusive of providing emergency hosting and support in the event that current service providers are unable to meet their obligations. Depending on the specific customer needs, we can commit to having a fully functional service restored with an alternate provider in as little as 30 minutes.
Environment Backup & Restore
Appnovation offers an automated cloud-based backup and restore process to ensure the environments we support are backed up offsite providing complete peace of mind and allowing us to engage our multi-cloud disaster recovery process should it be required.
Maintenance of Environments
Security Patching - Our Appnovation maintenance team ensures that all systems under management are patched, secured and aligned with current industry best practices for maintaining large scale production systems.

Vulnerability Scanning - We provide a regular scanning service using best-of-breed tools to identify and isolate possible security vulnerabilities in subscription services.

Application Development Support Business - Drawing from the same resource pool as Appnovation Professional Services, Managed Services is able to provide development services for clients. This may be in the form of bug fixes or, in some cases, a method for assisting clients in the implementation of a continuous improvement/continuous delivery solutions.

Static Source Code Analysis - Appnovation can provide both automated and manual source code analysis to ensure that code is checked for errors (such as CRSF or SQL injection) before it enters a production environment, minimizing the risk of both downtime and possible exposure to potential compromise.

Code Review Analysis - Appnovation can act as a trusted third party to provide code audits and review. Drawing from our global pool of experts, many of whom are heavily involved in contributing to the products themselves, we are able to offer a world-leading review process.
Architecture Review & Capacity Planning
Ensuring all environments are kept inline with current best practices, this essential section of a Managed Services contract gives us the opportunity to continue the architectural discussion about the solutions and how it fits with the rapidly evolving business environment, both internal and external.
Service Management Review
Appnovation assigns a dedicated Managed Services Subscription Manager (SM) to act as the overall point of contact for each client's MS account and related contracts. The SM is a resource focused entirely on client overall satisfaction and serves as an escalation point for issues and requests. In addition, the SM takes on the role of coordinating monthly meetings with clients to help oversee the smooth running of their MS account and contracts.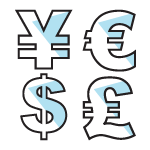 Competitive Rates & Aggressive Project Quotes
Shopping quotes for a Magento 2 project? Looking for help? Make sure you talk to us! We're known for our aggressive project quotes and very competitive rates for Magento talent.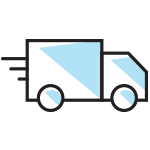 Proven, Rapid, Agile & Trusted Delivery Methods
Using agile methodology, always keeping you in the loop. Streamlined delivery, cost effective engagements, designed to match your goals, your timeline and your budget.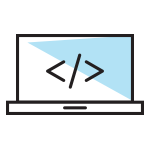 Experts at Magento Commerce Migrations
Moving to the Magento platform from another OR upgrading to the latest version? We can get your online store where it needs to be both safely and securely, not to mention quickly.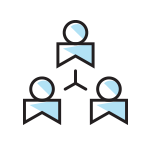 Transparent, Collaborative, Communicative
Complete project visibility from day one, working with you, and for you. Using email, phone, chat, Skype, and Google Hangout for clear, constant communication.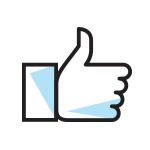 Customer Satisfaction is the #1 Priority for Our Team
Dedicated account manager, project manager and consistent delivery team provided. We survey all of our clients, the results of which go directly to our CEO.
Why Appnovation for Magento migrations & development
Ability to integrate Magento with other systems and applications
Agile Magento project delivery methodology
Collaborative, transparent and communicative approach with clients
Competitive rates for Magento migration and developer talent
Ecommerce & Magento strategy and consulting professionals
In-house, front-end Magento experts: Business Analysts, UX/UI Specialists & Designers
Magento certified development and consulting partner
Offering 24/7 Magento support and maintenance packages
Proven track record of successful project delivery
Results driven Magento solutions delivery
Rigorous quality assurance (QA) testing before "Go-Live" events
Shorter development times, translating to lower costs for client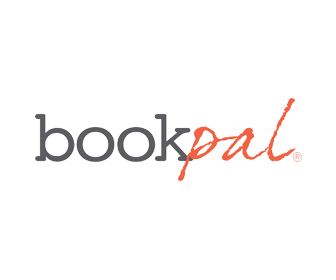 Featured eCommerce Magento Project
eCommerce Customization
Book-Pal
Originally started as a small niche distributor of self-care guides, Book-Pal has evolved into an international business that has sold millions of books. Accelerate, Appnovation Partner, has a...
Get In Touch & Get Started Today. We're ready.
Looking to hire Magento migration experts? Want or need to migrate from another platform to Magento Commerce quickly, securely and cost-effectively? We can most definitely help! Whether you need assistance on an existing effort or end to end project execution, Appnovation can provide the expertise to meet your Magento, ecommerce and digital needs. We've delivered thousands of projects, have a client list second to none and what our customers say about working with us speaks volumes. So if you are  shopping (or even just thinking about) a Magento project, get a free quote or let's just talk, either way contact us today to get started.