Appnovation makes migrating to Magento cost-effective, fast and secure. Exactly what we know our clients care about most. When it comes to Magento, we know!
Whether migrating from Magento Open Source (formerly Community) to Magento Commerce (formerly Enterprise), Magento 1 to 2 or another platform altogether like Volusion, WooCommerce, osCommerce, BigCommerce, Shopify, Big Cartel, Zen Cart, Opencart, Weebly, IBM Websphere Commerce, VirtueMart to name a few, to Magento, Appnovation can help. We even have experience helping enterprise level merchants move from custom built ecommerce platforms to Magento.
Appnovation's Magento migrations always ensure cost-effectiveness for clients, speed of execution for the client's operations and data security for the client's customer and proprietary information. Additionally, using Appnovation's certified Magento professionals for a migration engagement provides access to host of expertise to help optimize and enhance such aspects as performance (both technical and strategic), capabilities, scalability, flexibility, integration and support.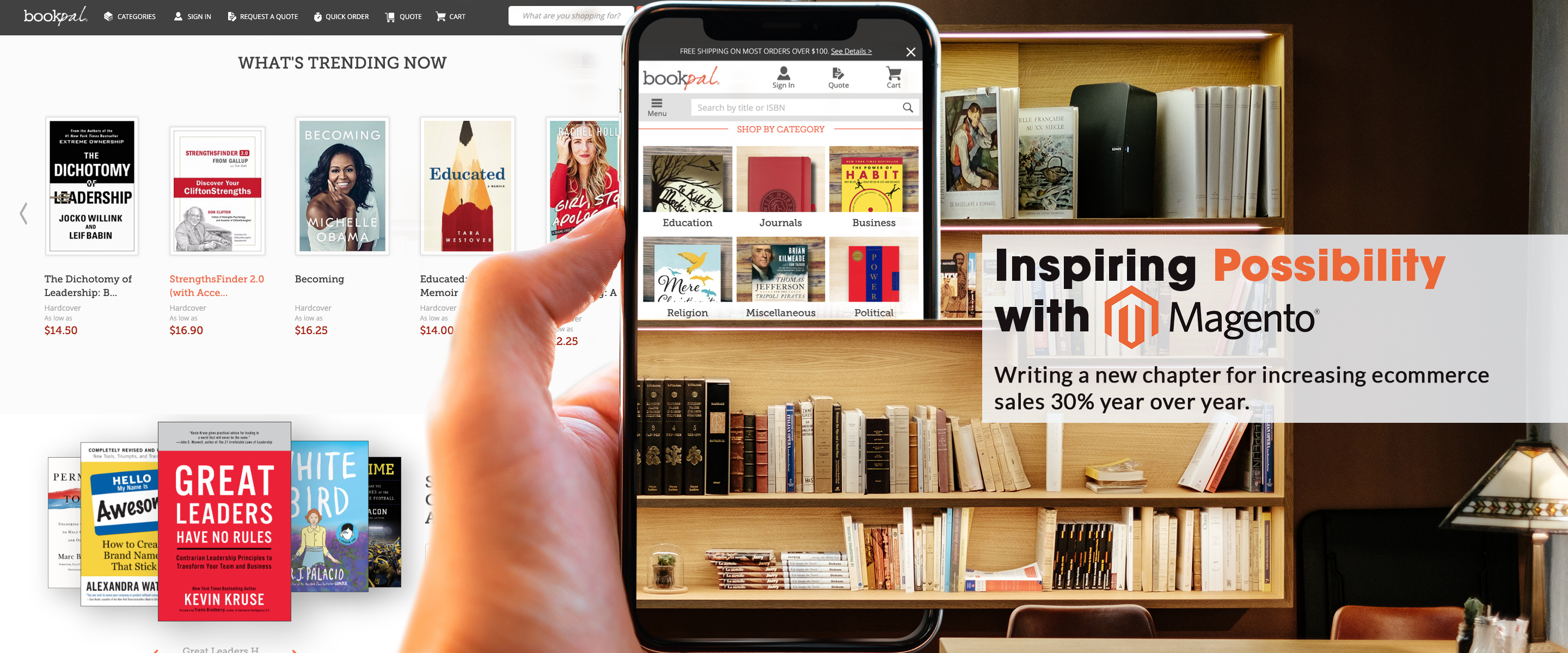 Experience Led & Outcome Focused
We help brands understand the role digital can play in realizing strategic opportunities and solving real world business problems, always keeping the focus on the customer's experience and the results generated.
Proven, Rapid, Agile & Trusted Delivery Methods
Using agile methodology, always keeping you in the loop. Streamlined delivery, cost effective engagements, designed to match your goals, your timeline and your budget.
Experts at Magento Commerce Migrations
Moving to the Magento platform from another OR upgrading to the latest version? We can get your online store where it needs to be both safely and securely, not to mention quickly.
Transparent, Collaborative, Communicative
Complete project visibility and multiple open lines of communication from day one. We are available when you need us and continually updating you on your project's status.
Customer Satisfaction is our team's #1 Priority
Dedicated account manager, project manager and consistent delivery team provided. We survey all of our clients, the results of which go directly to our CEO
Why Appnovation for Magento migrations & development
Here are just some of the ways that we stand out as a company when it comes to what our experience is with Magento and creating ecommerce experiences.
Ability to integrate Magento with other systems and apps
Agile Magento Commerce project delivery methodology
Collaborative, transparent and communicative approach with clients
Competitive rates for Magento development and integration talent
Ecommerce & Magento strategy and consulting professionals
In-house, front-end experts: Business Analysts, UX/UI Specialists & Designers
Magento Commerce edition development and consulting partner
Offering 24/7 Magento support and maintenance packages
Results driven enterprise Magento solutions delivery
Rigorous quality assurance (QA) testing before "Go-Live" events
Shorter development times translating to lower costs for client
Streamlining document management to boost business efficiency.
Helping investors fund a century of growth and stay well ahead of the curve
How sharing customer stories better connected them and others to the brand experience.
Get in touch and get started today. We're ready!
Looking to hire Magento migration experts? Want or need to migrate from another platform to Magento Commerce quickly, securely and cost-effectively? We can most definitely help! Whether you need assistance on an existing effort or end to end project execution, Appnovation can provide the expertise to meet your Magento, ecommerce and digital needs. We've delivered thousands of projects, have a client list second to none and what our customers say about working with us speaks volumes. So if you are  shopping (or even just thinking about) a Magento project, get a free quote or let's just talk, either way contact us today to get started.