"We're pleased to work with Appnovation..."
SVP Information Technology, Sesame Workshop
As a leading mobile app development agency for enterprise level entities, Appnovation is known for having top mobile app developers with extensive expertise and experience creating high performing, feature-packed and digitally transformative mobile experiences.
We can build robust, fully scalable and secure enterprise grade native mobile apps on the iOS and Android platforms. Additionally, as experts at HTML5 mobile development, Appnovation can also build cross-platform mobile applications that will work seamlessly on any device or platform.
Companies and organizations choosing Appnovation as their mobile application development services company for their custom app development needs can be assured that their final deliverable, no matter the technology it's built on, will be of the highest of quality, thoroughly tested and completely sustainable in whatever environment it's hosted.
Furthermore, as a full service mobile app development firm we offer a complete suite of offerings in addition to development that include mobile strategy, design, integration, migration and upgrade, as well as through our Managed Services group, are able to provide 24x7 support and maintenance.  
Top Mobile App Developers
As a full service mobile app development firm with top mobile app developers working for us and our clients, we bring a significant amount of experience developing on all the major device platforms, smartphones and tablets, and appreciate that today's customers require creativity, transparency, speed of delivery and cost containment, right throughout the mobile app development process.
The goal of our mobile development agency team is to not only bring your idea for an app to reality, but to help your organization reach more customers, operate more efficiently and lower the costs of doing business.
When you hire mobile application development services company like Appnovation's you can feel confident that you are getting the very best of mobile application development talent. From developer skill, experience and cost-effectiveness, to speed of project delivery, innovation and creativity, we deliver.
The skills and experience that comes with a mobile app development agency like Appnovation's allows our top mobile app developers to solve business problems, while remaining focused on your success. We've developed and delivered innovative and cost-effective apps for enterprise level customers in the media, healthcare, life sciences and business verticals.
iOS & Android App Development Agency
iOS
Appnovation's iOS app development team has a tremendous amount of experience in developing apps for the iPhone and iPad.
Taking advantage of the variety of device features and capabilities that are accessible when developing on the iOS platform, we can create custom apps for these mobile devices that will enhance the user-experience.
Already having deep expertise and a strong track record in iPhone application development, our iPad application development team is able to leverage this expertise, as well as take advantage of some unique iPad capabilities like the pop-over interface elements and the 3-axis accelerometer, and build unique and dynamic iPad apps.
Android
Appnovation's Google Android application development utilizes the Android SDK and platform to create innovative and dynamic applications for Android mobile devices.
Using creative design and cutting edge technologies our Android app developers deliver some of the best Android apps found on Google Play.
As one of the most seasoned app development firms with an array of expertise building, upgrading and supporting Android apps, we are confident we can get your enterprise what it wants and needs.
Cross-Platform & HTML App Development Firm
As a leading app development agency specializing in creating and building mobile and cross-platform experiences,
Appnovation's cross-platform mobile development (or multi platform mobile development) uses leading open technology frameworks such as AngularJS, Backbone.js, Node.js, Ember.js, SproutCore and PhoneGap, combined with standard web technologies HTML5, CSS3 and JavaScript to create mobile apps able to look, feel and function the same way on any major mobile device platform.
Our cross-platform development supports such features and capabilities as geolocation, compass, notifications (alert, sound, vibration), accelerometer, photos, contacts, offline storage and much, much more. Our cross-platform development options consist of mobile website development, mobile web app development and hybrid mobile app development.
Laravel Design & Development
Using an agile development methodology to deliver our Laravel-based solutions, Appnovation's expert web development consultants and Laravel developers can design and build web-based properties and/or applications that will meet your specific user, business, industry and/or vertical needs.
Appnovation offers a full complement of Laravel related services including: design, development, strategy, consulting, integration, migrations, upgrades, support and maintenance.
List of Laravel development related services:
Laravel Responsive Design
Laravel Development
Laravel Consulting
Laravel Strategy
Laravel Integration
Laravel Migrations & Upgrades
Laravel Support & Maintenance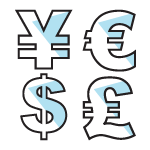 Competitive Rates & Project Quotes
Looking for seasoned and reliable mobile development agency for your next project? Get a quote from us! Offering competitive rates for top mobile app developers.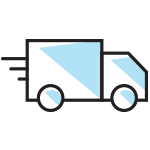 Proven, Rapid & Trusted Delivery
Using agile methodology, with digital strategy expertise, always keeping you in the loop. Streamlined delivery, cost effective projects, designed to match your goals, timeline and budget.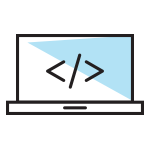 Experienced Mobile App Development Firm
With top mobile app developers on staff, we can create native or cross-platform solutions that can work seamlessly across all platforms and operating systems: smartphone, tablet or laptop or running iOS or Android.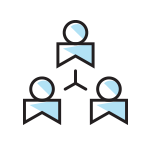 Transparent, Collaborative, Communicative
Complete project visibility from day one, working with you, and for you. Using email, phone, chat, Skype, and Google Hangout for clear, constant communication.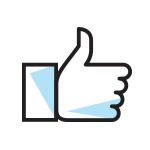 Customer Satisfaction is the Priority
Our clients are happy, thanks to dedicated account and project managers, consistent delivery teams and open communication lines. We know because we ask.
Why Customers Choose Appnovation as their Mobile Development Agency
Agile mobile design and development methodology
Assistance with the App Store and Google Play acceptance
Award winning mobile design and development solutions
Collaborative, transparent and communicative client-focused approach
Competitive rates for top mobile app developer talent
Comprehensive quality assurance (QA) testing before project "Go Live" event
Cross-functional team of 300+ experts working of offices in North & South America, Europe and Asia
In-house, front-end experts: Business Analysts, UX/UI Specialists & Creative Designers
Native, cross-platform and HTML5-based mobile app solutions
Proven track record of successful mobile project delivery
Rapid, cost-effective services for mobile platform development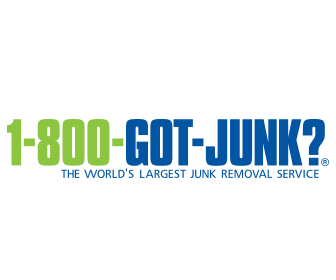 Featured Mobile App Development Project
iOS and Android Mobile Development
1-800-GOT-JUNK
1-800-GOT-JUNK? is a leading junk removal company, passionate about customer service and recycling. The company has experienced phenomenal growth, expanding to 170 franchises and over 900 trucks throu...
Elle Decor
Lookbook Mobile App
Acquia Partner Site of the Year 2013 Winner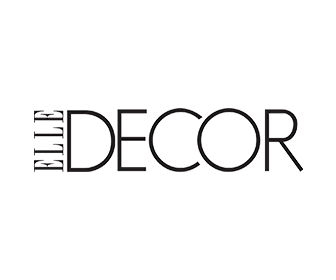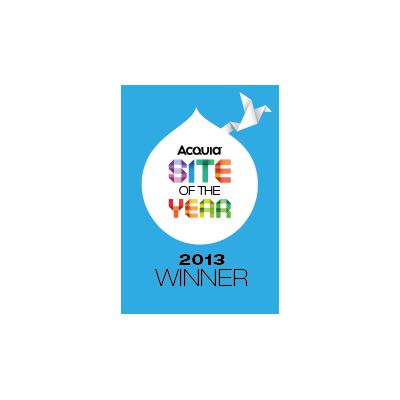 Samsung
Samsung Knox Drupal Site
Acquia Partner Site of the Year 2014 Finalist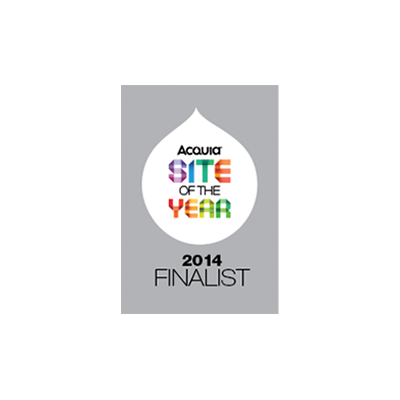 Get In Touch & Get Started Today. We're ready.
Appnovation is a proven, reliable and award winning mobile application development services company that retains top mobile app developer talent on staff and has serviced numerous enterprise level entities helping them achieve success in the mobile space. The mobile experiences we build are known for being robust, scalable and secure while at the same time being high-performing and feature-packed.
As one of the top enterprise app development firms in the market we have a long history of delivery with some of the biggest brands on the planet, so whether you're trying to develop a mobile app for a specific platform or you're interested in multiplatform mobile development options based on an HTML5-based framework, Appnovation has the skills and experience to help.
Complete the form, email us at contact@appnovation.com or contact us directly by phone at one of our many global office locations to talk about your next or an upcoming project. Need more convincing? Just take a look at our client list to see just some of the brand names that Appnovation has helped and now call customers.