Drupal 8 Migrations & Upgrades
Migrate or Upgrade from Drupal 6, 7 or another CMS
Drupal 8 Migrations
Drupal 8 Upgrades
Migrate Drupal 7 to 8
Upgrade Drupal 7 to 8
Migrate Drupal 6 to 8
Upgrade Drupal 6 to 8
Drupal Responsive Design
Migrate from another CMS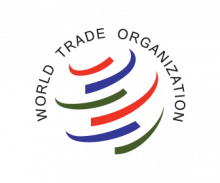 "Appnovation has impressed us with their focused yet sensitive approach to our needs and we have been very happy with the caliber of the team who have worked with us."
Solutions Manager & Chief of TAOSS of the ITS Division at the WTO
Drupal 8 is here, so let Appnovation help get you there! Our D8 experts are trained and experienced, having already helped numerous organizations achieve a higher digital plane of existence. 
Whether upgrading from Drupal 6 or 7 to Drupal 8, migrating from Drupal 6 or 7 to Drupal 8 or all together migrating from another CMS to Drupal 8, Appnovation's Drupal 8 migration and upgrade experts are the ones who can make that happen both quickly and confidently, leveraging all the performance, features and scalability it comes with. Appnovation is proud to be the highest level of partner with Acquia (Enterprise Select) and to be rated one of the top full service 
Drupal development companies
.
In addition to Drupal 8 migrations and upgrades, Appnovation offers a full suite of Drupal 8 related services including design, development, strategy, integration, support and maintenance.
With more than 200 new features and improvements, the release of the world's leading open source web content management platform will win you over. Drupal 8 provides new ways to tailor and deploy content that looks great on any device. However you work with Drupal, there is something in Drupal 8 for you to love.
Drupal 8 is focusing on some major improvements:
Mobile first- everything from the installer to the modules page has been re-designed with mobile in mind.

Responsive themes, images, breakpoints.
Multilingual features right out of the box, natively install in 94 languages. 

Mobile-friendly administration- new mobile friendly toolbar, responsive tables make sure the most important columns are shown on smaller screens.

Improved accessibility.

Mobile first "overlay"- the heavy, mobile unfriendly and slow overlay solution is replaced with a mobile first solution.
To see all of the improvements, check out https://drupal.org/list-changes.
Drupal 6 Nears The End...
If your website is on Drupal 6, you need to plan for an upgrade to Drupal 7 or 8 within the next year. Without the right support, you could be risking putting your site into a lockdown/feature freeze mode. This means no more core updates or module updates as the Drupal community focuses on Drupal 7 and 8. The good news is that a migrate module has been included in Drupal 8 Core and provides a migration path from both Drupal 6 and Drupal 7. This makes things alot easier for organizations planning to make the move between versions of Drupal.
Appnovation has unparalleled experience helping companies and organizations get from another CMS or legacy application to the latest version of the Drupal platform. Not only can we migrate content and data, but we can also integrate Drupal with your other systems helping to further augment Drupal's performance. We work closely with enterprise level customers to create outstanding high performing and secure custom websites with a focus on unique, professional web design. Whatever your project requires, Appnovation has the tools and experience to ensure that your goals are not only met, but exceeded. Additionally, Appnovation can provide support and maintenance for your Drupal 6 instance to help bridge the gap and allow your enterprise the time to decide when to migrate.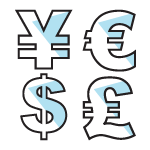 Competitive Rates & Project Quotes
Shopping quotes for your next Drupal project? We offer competitive rates for our professionals and quote aggressively on development projects.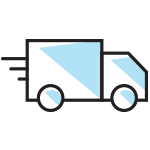 Proven & Trusted Delivery Methods
Using agile methodology, always keeping you in the loop. Streamlined delivery, cost effective engagements, designed to match your goals, your timeline and your budget.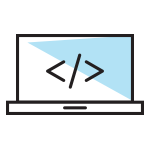 Experienced Drupal Designers and Developers
Drupal is the technology that started this company and remains a core competency today. When organizations are looking for great UX/UI design for Drupal, they think Appnovation.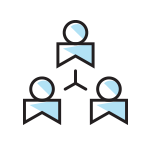 Transparent, Collaborative, Communicative
Complete project visibility and multiple open lines of communication from day one. We are available when you need us and continually updating you on your project's status.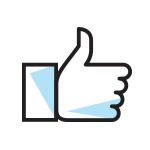 Customer Satisfaction is the Priority
Dedicated account manager, project manager and consistent delivery team provided. We survey all of our clients, the results of which go directly to our CEO.
Why Customers Choose Us For Drupal 8 Migrations & Upgrades
Ability to integrate Drupal with other systems and applications
Acquia Enterprise Select Partner
Agile Drupal design and development project methodology
Award winning, creative Drupal solutions and sites
Competitive rates for Drupal design and web design talent
Comprehensive quality assurance (QA) testing before "Go Live" event
Cross-functional team of 250+ experts based in North America, Europe & Asia
Deep User Experience & User Interface design capabilities
Fast, professional, efficient engagement model for Drupal design services
In-house, front-end experts: business analysis, user experience, design
Large Scale Drupal Founding Partner
Proven track record of successful Drupal project delivery
Responsive and adaptive web design options
Solid open technologies expertise across multiple systems, platforms and applications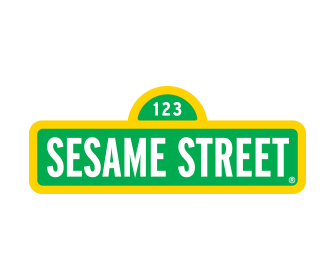 Featured Drupal Migration & Upgrade Project
SesameStreet.org Drupal CMS Migration
Sesame Workshop
A longtime favorite of children and adults, Sesame Street bridges many cultural and educational gaps with a fun program. Big Bird leads a cast of characters teaching children numbers, colors and the a...
Revolution Analytics
Drupal Upgrade & Website Redesign
Acquia Partner Site of the Year 2014 Winner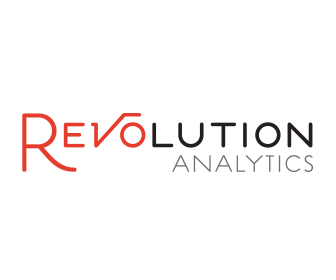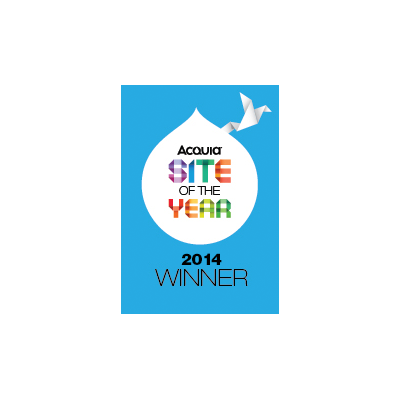 Samsung
Samsung Knox Drupal Site
Acquia Partner Site of the Year 2014 Finalist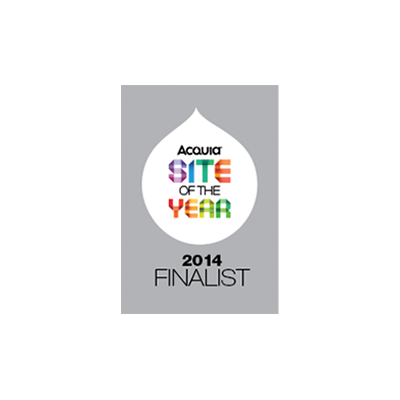 Get In Touch & Get Started Today.