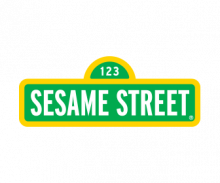 "We're pleased to work with Appnovation to help manage the engaging educational media we produce for children around the world - content that helps them grow smarter, stronger and kinder."
SVP Information Technology, Sesame Workshop
Drupal has been a core competency of Appnovation since our founding in 2007 and remains a cornerstone of our design, development and consulting efforts to this day. Drupal designs created by Appnovation are secure, scalable, modular and, most notably, feature-packed and built for high-performance, far beyond those created by other
Drupal development companies
.
Whether you need to hire Drupal designers to augment your current team, contract subject matter
Drupal experts
to help with a certain aspect of your project such as business analysis, custom UX/UI design, code development, project management and/or quality assurance, or looking for a complete end-to-end Drupal-designed solution to be delivered, we can meet your needs.
Our Drupal Web Design Process
Drupal CMS is the right choice if you're planning to develop a commercial website and are looking to include proven features and capabilities combined with a custom and innovative design. As a premiere Drupal website design company, Appnovation brings the most talented and experienced Drupal website designers to the table for any size or type of Drupal web design project.  
Using an agile development methodology to deliver our Drupal design projects, Appnovation's expert Drupal designers can create a rich Drupal-based experience that will meet your specific user, business and technology needs. We offer a highly flexible, proven engagement model that starts with a comprehensive evaluation of your business and IT requirements to ensure that ultimately, the right Drupal design will be delivered both quickly and cost-effectively to meet your development goals and deadlines.
Similar to our Drupal development, Drupal theming and Drupal consulting services, our Drupal web designers take several aspects into consideration when designing a Drupal site for our clients. Before, during and after our Drupal web designers create a site for our clients, they continually assess the following categories and ask themselves these questions:
Look - Is the Drupal web design going to attract users and keep them engaged while visiting and will it help generate visitors, engagement, leads and conversions?
 
Feel - Does the design of the Drupal website function correctly and is it user-friendly in terms of layout and navigation?
 
Originality - Is the Drupal site's web design going to provide a unique user experience?
 
Search Engine Optimization - Has the Drupal site's design allowed the content to be easily crawled and indexed by the major search engines like Google, Bing and Yahoo?
Drupal Web Design Services
In addition to Appnovation's expert Drupal development services and Drupal consulting services, our Drupal website designers create Drupal web-based solutions using the open source Drupal CMS for its flexibility and to allow clients to completely own the work and site once the project is completed. With its flexibility, user-friendliness, enhanced capabilities and feature-rich templates and modules, Drupal is the best choice for companies looking to design a website that is both functionally efficient and visually appealing. Our Drupal website design services include:
Expert Drupal web designer, Drupal template designer and Drupal theming talent
Complete design customization of any and all pages
Access to our large graphics and images library
Analysis of business needs and requirements and how those will translate into the Drupal site's design
Quality assurance (QA) testing to ensure the Drupal site's design has a fully functional front-end and is cross-browser compatible
Using Appnovation's Drupal website design services gives clients a wide range of features that can be incorporated into their site. We've built web properties that have included either some or all of the following elements:
slide shows
galleries of images or photos
template or theme enhancements
photo or image customization
Ubercart integration focusing on store configuration, catalog and product creation and order management
unique and standard layouts
multiple colors and gradients
custom and standard icons
As a top Drupal web design company, Appnovation has an experienced and talented staff of Drupal website designers that are committed to delivering and deploying creative and innovative Drupal web designs. As a firm that specializes in Drupal development, Drupal consulting and site design, Appnovation has a broad range of experience and skills at our clients disposal. Our talented team of Drupal web designers ensure our clients get the Drupal web design they want, delivered in an efficient and cost-effective manner. Our Drupal web design team has worked on Drupal web design projects involving all levels of complexity for some very high-profile corporate, government and non-profit entities.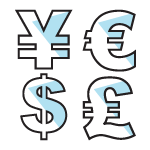 Competitive Rates & Aggressive Project Quotes
Got a project? Looking for help? Appnovation quotes aggressively on Drupal projects and offers very competitive rates for Drupal design and development professionals.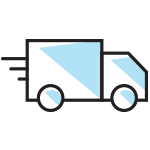 Proven, Rapid & Trusted Delivery Methods
Using agile for development, always keeping you in the loop. Delivery is streamlined and cost effective, designed to match your goals, timeline and budget.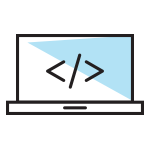 Expert Drupal Designers & Developers
Years of experience and very deep expertise when it comes to Drupal design and development. We've been doing Drupal since Drupal 4 and we are well up to speed on Drupal 8 now.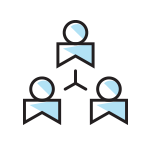 Transparent, Collaborative, & Communicative
Complete project visibility, working with you to shape the right delivery method and custom solution. Using email, phone, chat, Skype, and Google Hangout for constant communication.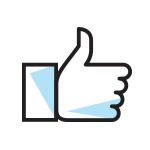 Customer Satisfaction Our Top Priority
Dedicated account manager, project manager and consistent delivery team provided. We survey all of our clients, the results of which go directly to our CEO.
Why Customers Choose Us For Drupal Website Design
Ability to integrate Drupal with other systems and applications
Acquia Enterprise Select Partner
Agile Drupal design and development project methodology
Award winning, creative Drupal solutions and sites
Competitive rates for Drupal design and web design talent
Comprehensive quality assurance (QA) testing before "Go Live" event
Cross-functional team of 250+ experts based in North America, Europe & Asia
Fast, professional, efficient engagement model for Drupal design services
In-house, front-end experts: business analysis, user experience, design
Large Scale Drupal Founding Partner
Open, collaborative transparent and communicative client engagement
Proven track record of successful Drupal project delivery
Responsive and adaptive web design options
Solid open technologies expertise across multiple technologies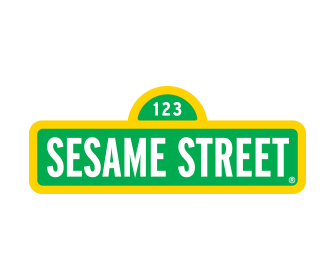 Featured Drupal Design & Development Project
SesameStreet.org Drupal CMS Migration
Sesame Workshop
A longtime favorite of children and adults, Sesame Street bridges many cultural and educational gaps with a fun program. Big Bird leads a cast of characters teaching children numbers, colors and the a...
MuleSoft
MuleSoft.com Drupal Redesign
Webaward 2015 - Technology Standard of Excellence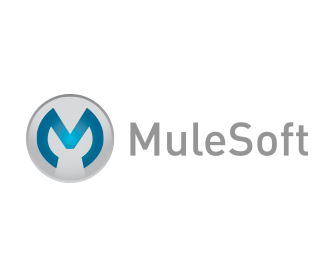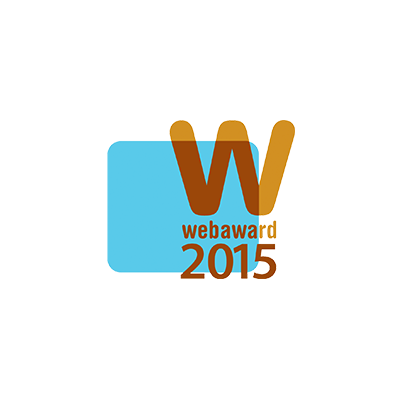 Get In Touch & Get Started Today. We're ready.