We're pleased to work with Appnovation to help manage the engaging educational media we produce for children around the world - content that helps them grow smarter, stronger and kinder.
Shadrach Kisten
SVP, Information Technology, Sesame Workshop
Known for our award winning Drupal designs across multiple industries and verticals, Appnovation has unparalleled design experience creating professional, innovative and highly customized Drupal-designed solutions.
Drupal has been a core competency of Appnovation since our founding in 2007 and remains a cornerstone of our design, development and consulting efforts to this day. Drupal designs created by Appnovation are secure, scalable, modular and, most notably, feature-packed and built for high-performance, far beyond those created by other Drupal development companies.
Whether you need to hire Drupal designers to augment your current team, contract subject matter Drupal experts to help with a certain aspect of your project such as business analysis, custom UX/UI design, code development, project management and/or quality assurance, or looking for a complete end-to-end Drupal-designed solution to be delivered, we can meet your needs.
Drupal Design Services & Solutions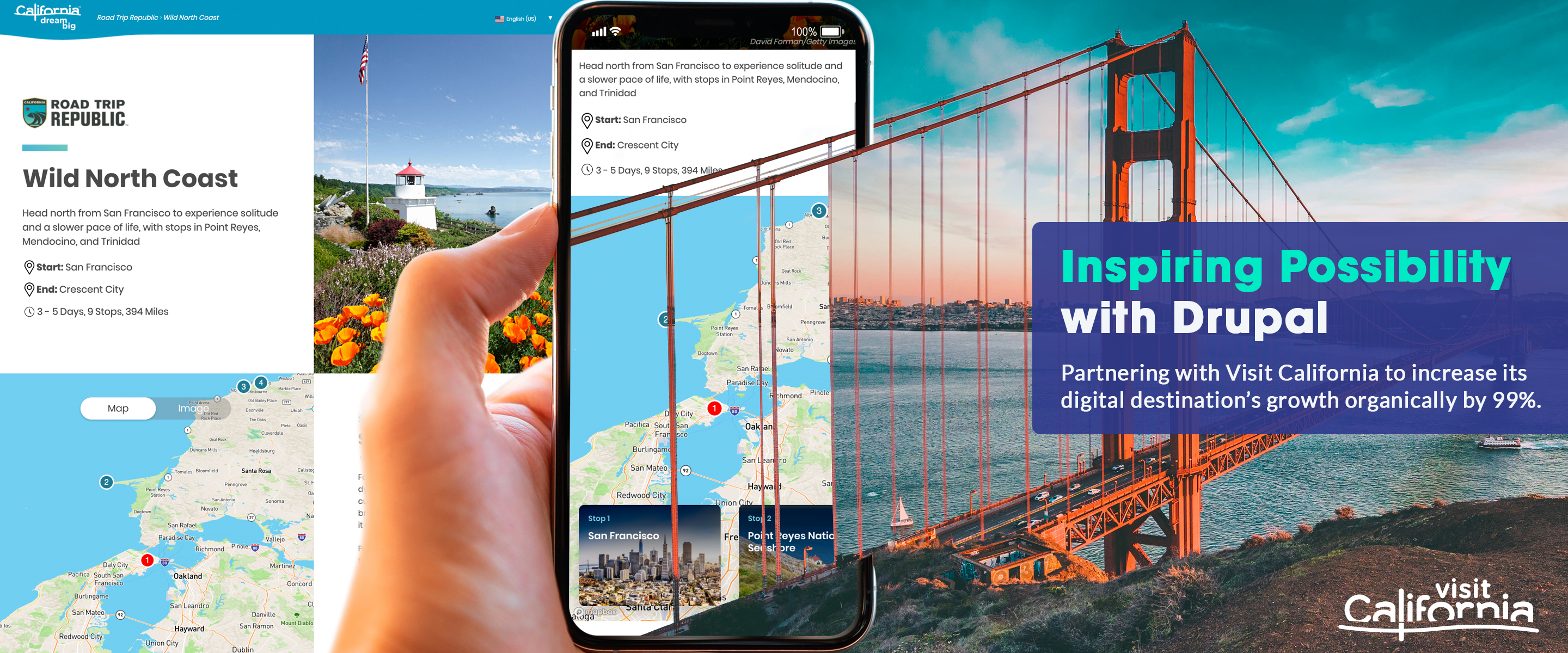 Experience Led & Outcome Focused
We help brands understand the role digital and Drupal can play in realizing strategic opportunities and solving real world business problems, always keeping the focus on the customer's experience and the results generated.
Proven, Rapid & Trusted Delivery Methods
Using agile methodology, always keeping you in the loop. Streamlined delivery, cost effective engagements, designed to match your goals, your timeline and your budget.
Expert Drupal Designers & Developers
Years of experience and very deep expertise when it comes to Drupal design and development. We've been doing Drupal since Drupal 4 and we are well up to speed on Drupal 9 now. 1M+ hours of Drupal delivered and counting.
Transparent, Collaborative, Communicative
Complete project visibility and multiple open lines of communication from day one. We are available when you need us and continually updating you on your project's status.
Customer Satisfaction is the Priority
Dedicated account manager, project manager and consistent delivery team provided. We survey all of our clients, the results of which go directly to our CEO.
Why Brands Choose Us For Drupal Website Design
Here are just some of the ways that we stand out as a company when it comes to what our experience is with Drupal and creating digital experiences.
1M+ hours of Drupal delivered to clients and counting
Ability to integrate Drupal with other systems and applications
Acquia Preferred Partner
Agile Drupal design and development project methodology
Award winning, creative Drupal solutions and sites
Competitive rates for Drupal design and web design talent
Comprehensive quality assurance (QA) testing before "Go Live" event
Cross-functional, global team of Drupal experts based in the Americas, Europe & Asia
Fast, professional, efficient engagement model for Drupal design services
In-house, front-end experts: business analysis, user experience, design
Large Scale Drupal Founding Partner
Open, collaborative transparent and communicative client engagement
Proven track record of successful Drupal project delivery
Responsive and adaptive web design options
SEO & SEM capabilities to improve traffic and conversions on publicly facing Drupal properties
How TCL migrated to AEM to ensure consistency and deliver a mobile-first experience.
How starting with personas led to one of the most connected, protected and productive digital solutions.
A multi-platform experience making educational children's content much more accessible and engaging.
Get in touch and get started today. We're ready!