If you're a health insurer, you're bracing for an explosive surge in medicare enrollees as baby boomers transfer from workplace health insurance plans. No doubt, your business is already working hard to transform your business so you can deliver the digital experience that today's digitally-empowered users expect. Here are three reasons why UX and CX should factor into your digital solution. 
UX & digitization can relieve retirement anxiety
The customer journey into retirement is one of the 10 most stressful life events, according to the American Institute of Stress. Concerns around pre-existing health conditions, medications and coverage gaps can make this anxiety even worse. There can also be confusion over what plan is right in a price-competitive market. As a health insurance organization, how can you engage with those entering the 65+ community during the decision-making process? At what stage should you start talking to baby boomers? Most importantly, how can you provide a relevant and simple digital experience that provides guidance and reassurance to pre-enrollees during this stressful transition to retirement?
A proactive strategy for UX and digital transformation could give you a significant edge in retaining members who are 65+ and attracting new users. When you change your mindset and your business model from "follow this process" to "we're here to help you" – and really mean it – that's when you'll really grow your Medicare Advantage (MA) business.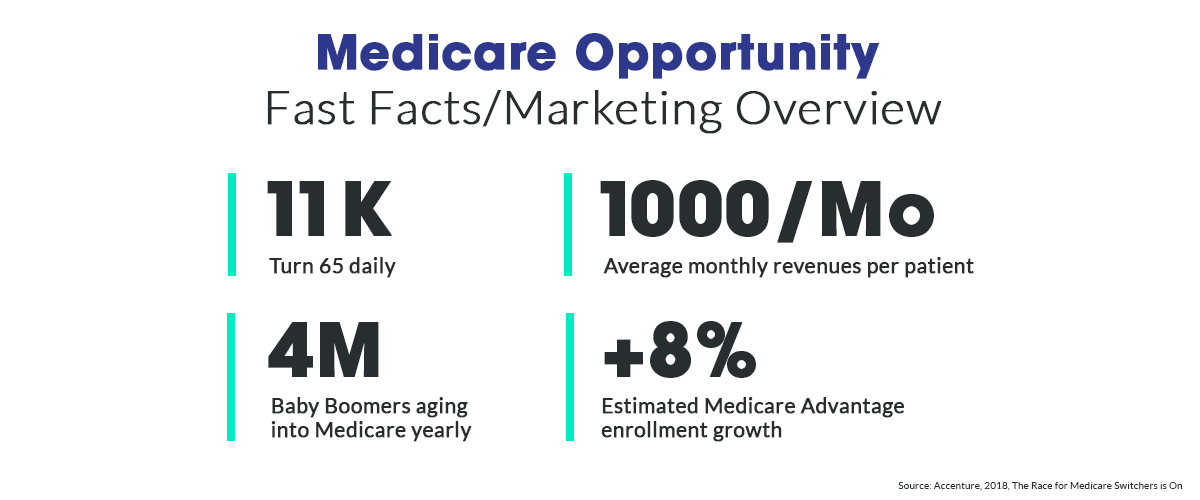 A great digital user experience boosts loyalty and satisfaction
Too many subscribers are not feeling the love from their insurance provider and they're neutral on their current plan. So how can you start delighting them and retaining their business? An evidence-based digital experience, specifically crafted for this older demographic, can help you grow and protect your medicare clientele and revenues. Smooth, seamless, satisfying encounters with your brand can boost engagement and reduce churn. Here's why:
Netflix, Uber and Airbnb have moved digital interactions from novel to mainstream.
People now expect personal, consistent and authentic digital experiences.
Data from integrated, coordinated systems deepens your understanding of the customer.
Digital insights can help identify which channels, messages and processes resonate best.
Access to customer-centric information guides customer-centric decision-making.
Any time you can effectively simplify a confusing, complicated process it's good for your customers – and sets you apart from your competitors. 
When you listen to your customers and put their needs first, you protect your business and position your brand as the digital provider of choice for today's empowered users, as they research their many health insurance options.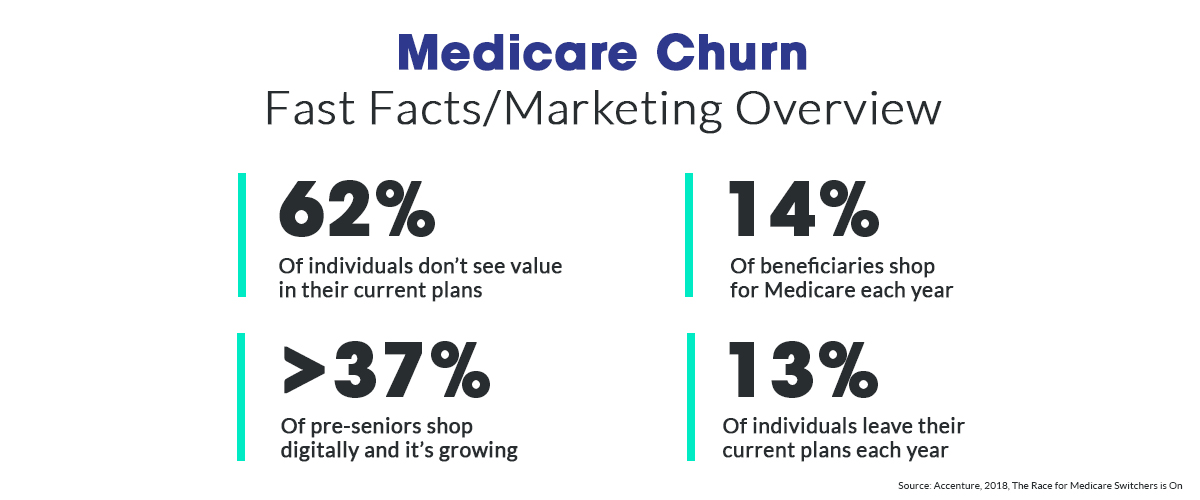 Bringing the digital experience to life boosts revenue 
Research, usability-testing and evidence-based design helps bring the user experience to life for your customers. Doing business with them, in the manner they prefer, makes it easier to build stronger relationships. Technology is the foundation for bringing digital health insurance experiences to life. 
But it's not just about strong customer relationships. It's about business growth and profitability as well. In some countries, the health sector risks losing $2 billion annually due to churn. UX can play a big part in plugging the revenue leak from exiting customers. It helps build stickier long-term relationships that endure throughout the user's journey with your brand.
Fresenius Medical Care, Santa Clara Family Health and CNIS are just a few of the health businesses who are addressing their challenges and building more efficient, effective and connected businesses with Appnovation's Digital Strategy Consulting, Development & Engineering and Managed Services Solutions.
Are your digital solutions 'baby-boomer ready'?
Do you think you're on the right track with refining your content strategy and operating model to meet the needs of today's baby boomers? You're probably closer than you realize, particularly if you're taking a systematic approach to your strategy that includes:
Research
Plan
Design
Develop
Deploy
Support
Hopefully, we have inspired you with possibilities and got you thinking about new ways you can bring data to the forefront of your innovation strategy. How are you applying UX to find and keep baby boomer clients? Feel free to contact us to discuss your options.