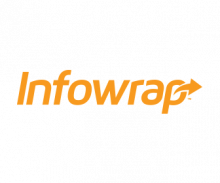 "The expertise brought to the table by Appnovation's team was key to helping Infowrap launch its native apps in the Apple App Store as well as the Google Play Store. These guys work hard, very hard."
Senior Software Engineer, Infowrap
Appnovation is a full service of eCommerce development agency, offering strategy, integrations, migrations and of course, the building of results driven online stores. We also provide ongoing 24x7 support and maintenance, to help keep your site open for business and able to generate revenue at all times.
As leading ecommerce consulting and development services provider, Appnovation has both the track record and the expertise required to deliver ecommerce strategy, integrations, migrations and support, and a full range of ecommerce UX design and coding  services.
While Magento is our platform of choice when it comes to ecommerce, Appnovation has and can also deliver ecommerce solutions using Drupal, Laravel, HTML5 and leading mobile platforms such as Android and iOS. Furthermore, an ecommerce solution built by Appnovation can be relied on to be both scalable and secure, while at the same time be feature-packed and high performing to meet the needs of any size entity.
Most notably though, not only can Appnovation provide expertise and optimization with respect to leading ecommerce platforms like Magento, but its ecommerce consulting services can also assist with initiatives related to ecommerce strategy such as increasing revenue per shopper, improving customer experience, streamlining processes, customer re-engagement, reducing abandoned shopping carts and employing multi-touch customer engagement programs to name a few.
eCommerce Design & Development Agency
As a leading ecommerce web design agency and development services provider, Appnovation has unmatched experience in creating professional, innovative and highly customized ecommerce solutions. Our ecommerce experts are ready to deliver system integrations and full service support.
Our ecommerce consulting services at Appnovation provide both a dependable track record of delivery and unparalleled expertise when it comes to online shopping and driving retail key performance indicators (KPIs).
Offering integration, migration and results driven ecommerce solutions, our team of ecommerce developers also offer support and maintenance, helping clients achieve ongoing ecommerce success.
The eCommerce services provided by Appnovation include:
UX/UI Design
Development, Programming & Coding
Consulting & Strategy
Implementations
Integrations
Migrations & Upgrades
Support & Maintenance
eCommerce Site Development Experts
As a leading and proven ecommerce web design agency, our ecommerce web designers can create a complete and polished front-end, while our expert ecommerce developers do the rest. Appnovation offers ecommerce solutions delivered by expert web developers. Our ecommerce capabilities are all about delivery, support, and maintenance.
From architecture to delivery, our dedicated ecommerce web developers experts and ecommerce web designers can ensure that your site performs, taking your ecommerce business to new heights.
Whether you are looking to enhance your B2C site, drive up your profit margins, or make those calls to actions more effective, our ecommerce experts are ready to help you go for the win. Our ecommerce development services team can add enterprise level ecommerce features, offering scalability and integration solutions.
When it comes to ecommerce, our expert development services offers both flexibility and agility, while helping you make the most of your online business.
Appnovation's certified ecommerce developers can help our enterprise level clients improve their online business strategy. With our team of ecommerce web designers, ecommerce web developers and consultants,
Appnovation is here to listen, suggest solutions, and implement the best options to ensure your site maximises your ecommerce performance goals.
eCommerce Consulting Services
Appnovation's ecommerce consulting services provide multiple ways  to maximize the potential of your ecommerce presence and site. With a variety of Managed Services packages available, and customized ecommerce consultancy services  that cater to your business needs.
Our ecommerce development agency experts can introduce additional features, offering scalability and enterprise level type features including customer segmentation and improved search functionality.
Whether you are looking to enhance your B2C site, drive up your profit margins, or make those calls to actions more effective, Appnovation's ecommerce consulting services experts are ready to offer solutions, tailor made for you by our ecommerce experts.
From enterprise retail sites to complex integrations, our ecommerce development services have the ability, and track record, to transform your ecommerce capabilities into something that really drives performance and results 
Appnovation's ecommerce website development services delivered by certified professionals can help build an online retail experience that is second to none, a  business platform able to scale, and provide a strategy to drive greater sales leveraging as many channels and tactics as possible.
Specifically, Appnovation can help with:
Platform selection, optimization and integration
Site strategy, layout and buyer journey
Shopping check out process
Abandon shopping carts
Customer experience
User experience design
Multi-touch engagement & omnichannel strategy
Customer re-engagement
Analytics and conversion rate optimization
Marketing & SEO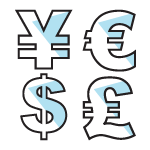 Competitive Rates & Project Quotes
Shopping quotes for an eCommerce project? Looking hire an experienced and full service eCommerce development agency? Make sure you talk to us! We're known for our aggressive project quotes and very competitive rates.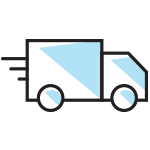 Proven, Rapid & Trusted Delivery
Using agile methodology, with digital strategy expertise, always keeping you in the loop. Streamlined delivery, cost effective projects, designed to match your goals, timeline and budget.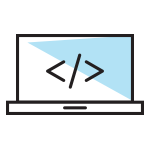 Expert eCommerce Consulting Services
Of course we are great at eCommerce site development, but where we really shine is helping B2B and B2C clients create an online shopping experience that works not only driving great sales volume but also tackles other major eCommerce KPIs.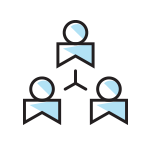 Transparent, Collaborative, Communicative
Complete project visibility from day one, working with you, and for you. Using email, phone, chat, Skype, and Google Hangout for clear, constant communication.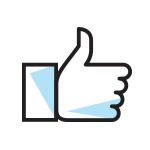 Customer Satisfaction is the Priority
Our clients are happy, thanks to dedicated account and project managers, consistent delivery teams and open communication lines. We know because we ask.
Why customers choose Appnovation as their eCommerce development agency
Ability to integrate other systems and applications with ecommerce platforms
Agile ecommerce design and development methodology
Award winning ecommerce site development and solutions
Certified Magento professionals on staff
Competitive rates for ecommerce development talent
Cross-platform and mobile ecommerce solutions
Cross-functional team of 300+ experts based in North & South America, Europe & Asia
In-house, front-end experts: Business Analysts, UX/UI Specialists & Designers
KPI focused strategy and delivery ecommerce consulting services
Magento, Drupal Commerce, Ubercart, Laravel, HTML5 & Mobile solutions
Proven track record of successful ecommerce site development and solution delivery
Rigorous quality assurance testing before "Go-Live"

Featured Mobile Development Project
Magento eCommerce Upgrade
T3 Micro
T3 Micro is a company that is considered to be "the holy grail of hair tools". Their status within the industry has been achieved by venturing outside the mane-stream, with a colle...
Elle Decor
Lookbook Mobile App
Acquia Partner Site of the Year 2013 Winner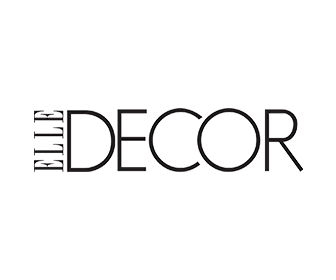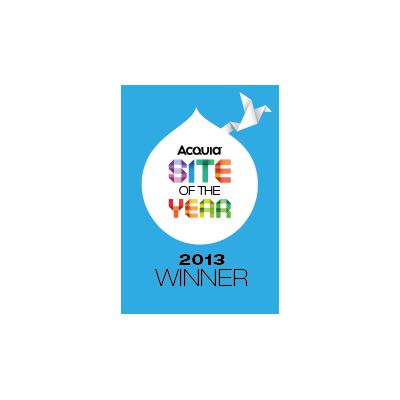 Get In Touch & Get Started Today. We're ready.
At Appnovation we know ecommerce is way beyond having things for sale on site. As a full service ecommerce development agency offering both development and ecommerce consulting services, we are not only able to build enterprise grade online shopping experiences but also see that they measure to industry KPIs. Whether B2B or B2C, Appnovation ecommerce development services provide everything from engaging UX design and faster load times on the site to helping drive fuller shopping carts and less abandonment.
So if you enterprise is shopping quotes for an ecommerce project and looking to hire a full service ecommerce development agency who focuses on great building great shopping experiences and delivering even better KPIs for the business,  make sure you talk to us! We are known for all of that AND our aggressive project quotes and competitive rates for ecommerce development, integration and strategy expertise. Complete the form, email us at contact@appnovation.com or contact us directly by phone at one of our many global office locations to talk about your next or an upcoming project.