Appnovation's passion to use their expertise and talented people to create a platform that is modern and user friendly has created an exciting opportunity for our organization to launch something new and innovative.
Paul Lorilla
Founder, Isa Mundo Foundation
Our open technology-based, digitally transformative solutions for the higher education sector are high-performing, feature-packed, fully scalable, built to be both flexible and secure, always taking into account future needs just as much as what is needed right now
Appnovation's digital solutions for higher education institutions can successfully address both mobile and integration challenges, while always remaining in compliance with technology requirements and information privacy standards found at even the most rigorously governed institutions. When it comes to higher education and addressing technology needs and challenges, we can build and deliver the right solution for the job.
We're proud to call such esteemed academic institutions as Stanford, the University of Phoenix, the University of Wisconsin and the University of Washington as clients. Even fellow education solutions providers like Teach For All come to us to help the with their open technology needs. What brings them to Appnovation? The ability to deliver impactful, higher education specific solutions and the ability for these institutions and organizations to view Appnovation as partner and trusted advisor, not just a delivery firm.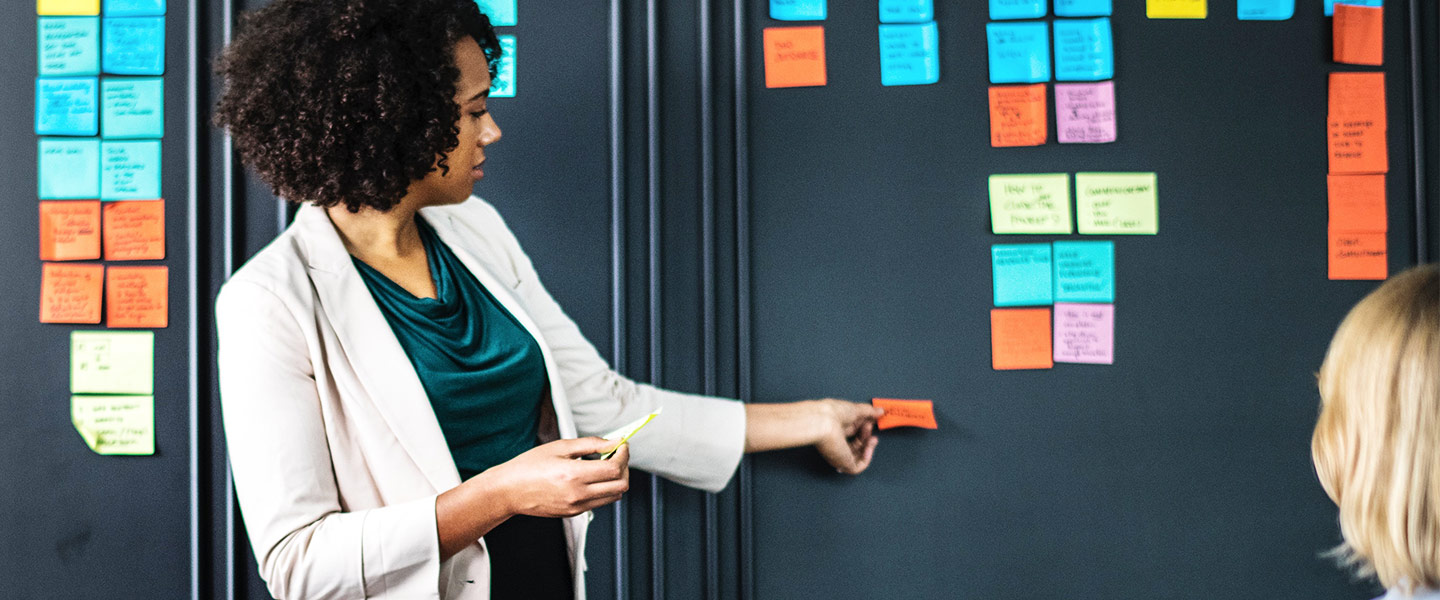 Drupal & Higher Education
There is no better platform than Drupal for higher education institutions and there is no better firm to build what's needed by these academic institutions than Appnovation.
Explore More
Digitize Your Students, Faculty & Alumni
There is no better platform than Drupal for higher education institutions and there is no better firm to build what's needed by these academic institutions than Appnovation. Whether public-facing or internal to a specific department or user group, Appnovation can create a plethora of digital experiences for the higher education sector. Online classrooms, main university/college sites, departmental sites, student and alumni communities, faculty intranets, admissions portals and much much more can all be built by Appnovation's experienced Drupal development teams. Furthermore, Appnovation's higher education Drupal-based digital experiences always involve options to meet any mobile and cross-platform needs as well as address desires for a consistent look and feel.
Migrate & Integrate Your Campus
Appnovation's Drupal teams are well versed in helping institutions move away from a variety of systems to the Drupal CMS. Whether commercial, proprietary, legacy, custom-built or other open technology platforms, Appnovation has the proven methodology that gets the job done time and time again, moving data, users and content across both easily and quickly. When it comes to multi-site development, our Drupal experts are unparalleled at helping institutions of an enterprise-caliber level construct and consolidate onto one platform and fully maximize its robust potential as an all encompassing digital platform.
Furthermore, integrating Drupal to connect users and information across a variety of systems and applications found in a university or college setting is a cornerstone of what separates Appnovation's from our competitors. We can easily and seamlessly make a vast number connection possibilities happen to make your Drupal platform that much more powerful a tool used by everyone in and associated with the academic institution.
Campus Communities Creation
Appnovation can leverage Drupal to accommodate even the most diverse of community needs found at universities or colleges. Our Drupal developers can enable functionalities and features in Drupal so they are readily available and can then in turn be leveraged easily by those wishing to build, launch and manage online communities, with very minimal IT prowess required to do so. We can bring universal consistency to the overall look and usability while still allowing for customization by the community owners to meet their specific goals for the group. Appnovation's Drupal developer's enable communities for academic, social, sports, greek, science, technology, faculty, alumni and more to be built and able to take full advantage of Drupal's security, performance, scalability, flexibility and ability to integrate with social media and go mobile through responsive design.
Alfresco & Higher Education
While less and less paper is being used on college and university campuses today, more and content, specifically documents are being created in the higher education sector than ever before.
Explore More
Campus Content Management
While less and less paper is being used on college and university campuses today, more and content, specifically documents are being created in the higher education sector than ever before. Appnovation's certified Alfresco developers can create custom document and records management platforms to help higher education institutions successfully migrate content of all types, create repositories, develop workflows, establish taxonomy structures, enable searchability, define collaboration and user roles, and, integrate with other systems and applications.
Our Alfresco experts make content like course materials and student records much more manageable and secure throughout their entire lifecycle with the academic institution. Furthermore, Appnovation's Alfresco developers make sure that the Alfresco-based solution is fully scaleable and completely flexible to meet ongoing growth needs of the institution.
Previous
Next
Experience Led & Outcome Focused
We help brands understand the role digital can play in higher education and realizing strategic opportunities and solving real world business problems, always keeping the focus on the customer's experience and the results generated
Proven & Trusted Delivery Methods
Using agile methodology, always keeping you in the loop. Streamlined delivery, cost effective engagements, designed to match your goals, your timeline and your budget.
Experienced Higher Education & Open Technologies Experts
Drupal is the technology that started this company and remains a core competency today. When organizations are looking to take their experience to the latest version, they think Appnovation!
Transparent, Collaborative, Communicative
Complete project visibility and multiple open lines of communication from day one. We are available when you need us and continually updating you on your project's status.
Customer Satisfaction is the Priority
Dedicated account manager, project manager and consistent delivery team provided. We survey all of our clients, the results of which go directly to our CEO.
Why Customers Choose Us for Higher Education Digital Solutions
When it comes to Higher Education Digital Solutions, there are plenty of reasons why people choose Appnovation
Ability to integrate systems, platforms and applications
Accelerated development times, translating to lower costs
Agile development and project methodology
Award winning websites, mobile application and technology solutions
Collaborative, transparent and friendly approach with clients
Comprehensive quality assurance (QA) testing before "Go Live" event
Cross-functional team of 300+ experts based in North America, Europe & Asia
Competitive rates for certified and experienced talent
Deep open technology expertise and experience
In-house front-end experts: Business Analysts, UX/UI Specialists & Designers
Proven track record of successful project and engagement delivery
Constructing a digital roadmap to better engage higher education.
How connecting 100,000+ students to school services better prepared them for life after graduation.
Developing the digital student experience to reach over 15,000 scholars.
Get in touch and get started today. We're ready!
When it comes to open technology-based solutions and higher education institutions, we know what to do. We've built solutions for some of the largest, most complex colleges and universities in the world, not only helping them to address their challenges, but also partnering with them to service their ongoing and future needs. So if you looking for a firm that can not only deliver, but deliver value as well, contact us today and let's get started.