We're pleased to work with Appnovation to help manage the engaging educational media we produce for children around the world - content that helps them grow smarter, stronger and kinder.
Shadrach Kisten
SVP, Information Technology, Sesame Workshop
Appnovation's responsive design offering enables websites to easily "go mobile", provide a much better user experience and achieve both quickly and at lower cost in terms of development and maintenance.
Through the use of proven methodologies, grounded in responsive web design best practices, our responsive web designers can make your website look, feel and function next to perfect on any device it encounters. Appnovation provides expert responsive web design services for companies looking to take web presence mobile.
Responsive design provides a great user experience for customers and is a great low cost and quicker to market alternative to creating mobile apps. Specializing in responsive web design for Drupal, Laravel and HTML5 websites, Appnovation is able to ensure you and your users have the same experience on any browser no matter the platform and keeping its performance, features and usability always at the forefront.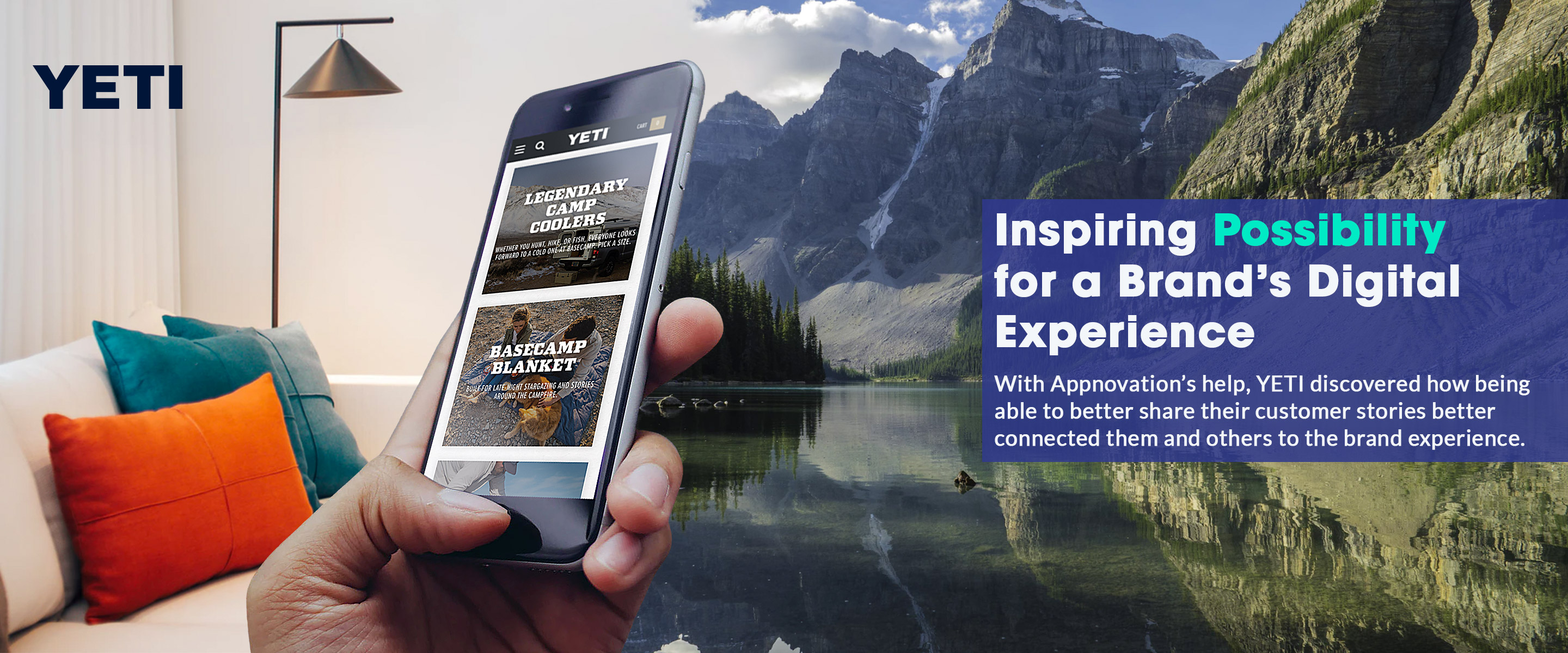 Responsive Website Design
Responsive design enables you to easily "go mobile", provide a much better user experience and achieve both those much more quickly and at a much lower cost in terms of development and maintenance.
Explore More
Here's a shocker, mobile is the wave of the future and adoption of mobile devices is far outpacing desktops and even laptops. Here's the kicker, going mobile doesn't have to be an expensive or cumbersome proposition that involves creating an app, getting it in an app store and then trying to do that all over again for the other device makers, their platforms and their stores.
Using responsive design to render a feature-rich experience to users on any device is just one of the latest strategies being used to accommodate the mobile visitor. Since responsive design makes a website mobile device-friendly and user experience positive, companies and organizations can not only attract online visitors, but retain them more easily as well. No apps, no stores, no devices, screen sizes or platform specs need. Responsive web design can create a new site, or take your existing one, and using only the device's mobile browser, render a visually appealing, easily navigated and consistently displayed website.
What is responsive web design and what does it mean for your site?
Websites are typically designed and developed to fit and display via the full screen monitor of a PC, which when viewed on a device of different screen size or resolution, such as tablets or smartphones, requires the user to have to manually readjust to view the content. To minimize the costs of losing visitors, potential buyers and/or prospective clients provided by such a poor user experience, expert web design and developers have come up with a unique solution. CSS that will automatically adjust based on the screen size the page is being viewed on, to render the webpage layout so that the content is displayed for optimum viewing, no longer requiring the user to manually maneuver the page so they can consume the information.
Benefits Of Responsive Web Design
Future-proof your work by designing websites that adapt to any device, delivering a better user experience.
Explore More
Mobile Optimized – Fit the screen of any device or platform your site is viewed on.

Reduced Development Costs – Develop once and run on any device. You don't have to develop an app for each platform and device, nor maintain all of those different apps.

Save Time – Again, only have to develop one site, not multiple apps for different platforms and devices. Also, there is no wait to get in any app stores.

Better User Experience – Faster, smoother and consistent look and feel.
Improved Appearance & Design – Going responsive is an upgrade for your website.

Less Maintenance Required – Only have to maintain one site and set of code, not multiple apps written on different platforms for different devices.

Increased Conversion Rates – Allow those viewing on mobile devices to easily access information, forms, shopping carts, view products or services, without constantly trying to adjust the website on the screen.

Improved Search Engine Optimization – A better structured site, especially for mobile, equals better load times by search engines. Also, no duplication of content or pages required.
Responsive Web Design Services
Our responsive web design experts can create engaging, tailored experiences across each and every device.
Explore More
At Appnovation, using Drupal, Laravel or HTML5 we can create the responsive website you and your visitors, customers and/or clients want. Through the use of proven methodologies, grounded in responsive web design best practices, our responsive web designers can make your website look, feel and function next to perfect on any device it encounters. Our responsive web design services include:
Design and development of responsive websites

Thorough quality assurance testing across all browsers and mobile devices

Website conversion to a responsive site
Previous
Next
Experience Led & Outcome Focused
We help brands understand the role digital can play in realizing strategic opportunities and solving real world business problems, always keeping the focus on the customer's experience and the results generated.
Proven, Rapid & Trusted Delivery Methods
Using agile for development, always keeping you in the loop. Delivery is streamlined and cost effective, designed to match your goals, timeline and budget.
Experienced Responsive Designers
Our front-end professionals build innovative solutions, creating seamless experiences for websites so they render correctly no matter the device, platform or browser they are being viewed on.
Transparent, Collaborative, Communicative
Complete project visibility and multiple open lines of communication from day one. We are available when you need us and continually updating you on your project's status.
Customer Satisfaction Our Top Priority
We are constantly engaging with you during the project and at the end we survey you to ask you how we did, the results of which go directly to our CEO.
Why Customers Choose Us For Responsive Design
Here are just some of the ways that we stand out as a company when it comes to what our experience is with Responsive Design development and services.
Agile design and development methodology
Award winning responsive designed solutions and sites
Competitive rates for responsive design talent and resources
Comprehensive quality assurance (QA) testing before project "Go Live" event
Cross-platform design and development expertise
Fast, professional, cost-effective model for responsive design services
Cross-functional team of 300+ experts in global offices
In-house, front-end experts: Business Analysts, UX/UI Specialists & Designers
Open, collaborative and transparent client engagement model
Proven track record of successful responsive design project delivery
Responsive and adaptive design experts in Drupal, Laravel and HTML5
Solid open technology expertise across multiple software platforms
Web, smartphone and tablet design expertise Brands that Trust Us
How TCL migrated to AEM to ensure consistency and deliver a mobile-first experience.
How the 9/11 Memorial translated a day no one will forget in to a digital experience to remember.
Big Apple, Big Solutions: Enabling the new travel digital reality for NYC.
Get in touch and get started today. We're ready!
It's never been easier and less costly than now to go mobile, and responsive website design makes all that possible. Contact us today and request a quote for getting your website to work seamlessly on any device's screen. Creating a new site or getting ready to take on a redesign of your current site? Our responsive web designers can make your website look, feel and function next to perfect on any device it encounters!