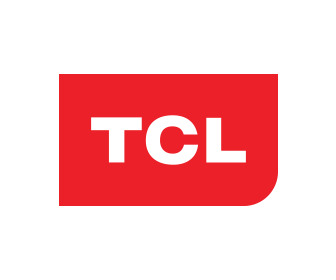 "The experience working with Appnovation has been fantastic. We always want to ensure we get plenty of value from any vendor that we work with, and in that regard Appnovation really excels. 
With our latest project, we received top-quality work, enjoyed working with a really responsive team, and when we threw curve balls or suggested unique functionality, they quickly went to work to make it a reality"
Head of Digital Marketing, TCL North America
Our experts have contributed to the code, our firm has financially supported its development and our clients, and their customers, have benefited from the amazing digital experiences we've built leveraging it. When it comes to Drupal 8, there is no better firm to help your enterprise than Appnovation.
Our Drupal 8 developers can build digital experiences using Drupal 8 that are very secure, fully scalable, extremely robust, feature-rich, and high-performing, even under the most demanding of situations. Furthermore, our digital experiences built using Drupal 8 are able to easily integrate with a plethora of systems, platforms and applications, even the legacy ones, and we are able to help organizations out with that too, even the most complex needs. 
Beyond designing and building integrated digital experiences using Drupal 8, Appnovation can also help with: digital strategy, such as aligning your digital experiences to better engage along a customer's journey; upgrades and migrations, helping move up from Drupal 7 to Drupal 8 or from another platform altogether to Drupal 8; and/or, support and maintenance to make sure as possible your Drupal and other digital assets never experiences down time.  Essentially, we offer of full-suite of Drupal 8 and digital services that meant to provide enterprise level entities with a complete "one stop shop" for all its Drupal and digital agency related needs.     
Drupal 8 Trained Developers & Experts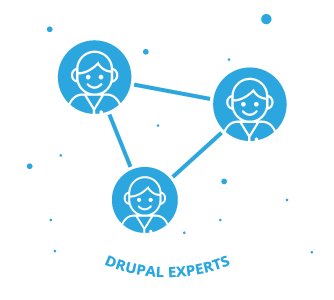 Extensively, in-house trained Drupal 8 and Acquia certified professionals, with areas of expertise/training including:
Creating Custom Drupal 8 Themes
Developing Responsive Images in Drupal 8
Object Oriented Programming certified (applicable for Drupal 8 which uses OOP)
Content Entities, Routing, Forms, Simple Configuration, Blocks
Configuration Entities, Configuration Management
Plugin Systems
Render API, Caching API
Web Services
Migrations from other platforms, including legacy and customer built
Upgrades from Drupal 6 and Drupal 7 
Integrations with plethora of systems, platforms and applications including legacy and custom built
24x7 Supporting and maintaining of complex Drupal 8 architectures and integrated digital experiences  
Drupal 8 Project Contributors on Appnovation Staff
We are committed to contributing to Drupal community, and have already made our mark with Drupal 8 contributions to and including:
Upgrading the add another module
Entity embed module for Drupal 8
Workflow initiative contribution
Views Accordion
Gallery Formatter
Workbench Moderation now called Content Moderation
Drupal Core
We also have Drupal 8 Core Maintainer on the Appnovation team, are a recognized Drupal Association Supporting Partner and have contributed over $40,000 to the Drupal 8 Project.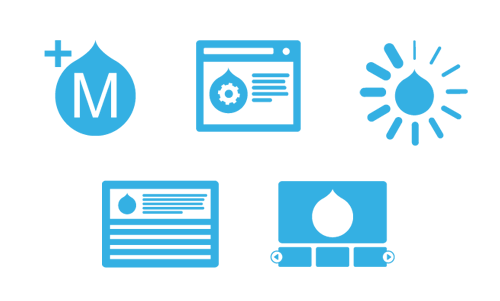 Design & Development
Superior creativity, user-centric focus and quality code…our expert Drupal 8 designers and developers can deliver a comprehensive, custom Drupal 8-based digital experience or solution.
Consulting & Strategy
Analysis and advisory rolled together, to provide clients with guidance they can trust, and get the most out Drupal 8 for their specific digital strategy needs.
Migrations & Upgrades
Ready to step up to Drupal 8? Our Drupal developers and experts will deliver full migrations from other content management (even legacy or customer built) solutions OR upgrades from Drupal 6 or 7. Extending functionalities, features, and/or enhancements from your existing platform.
Support & Maintenance
24/7, ongoing, dedicated Drupal 8 support and maintenance, optimizing business benefits for enterprise level customers, with Appnovation's Managed Services. There whenever you need us, but working hard so that you never do.
Integrations
Leveraging MuleSoft and combined with the built in integration focus of D8, we can connect your Drupal 8 built experience to any platform, system and/or application you want or need, even those that legacy or custom built.
Drupal 8 Experts
In-house trained and Acquia certified Drupal 8 professionals, with extensive expertise creating custom Drupal 8 Themes, Responsive Design, Object Oriented Programming, Content Configuration, Plugin Systems, API, Web services and much more!
Feature Rich, Mobile First, Performance Perfected
Mobile First - Any device, any screen, any site
Easy Development - Build faster, build better, build more
Enhanced Performance - Enjoy the speed, experience dynamic content, love the benefits
Multi-lingual - Translations at your fingertips. It's quick, it's simple, it's Drupal 8 for the global market
Integrate with Ease- Whatever your system, integrate with Drupal 8, & enhance your multi-channel experience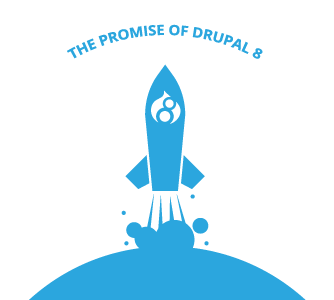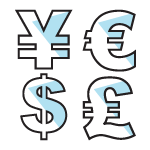 Competitive Rates & Project Quotes
Shopping quotes for your next Drupal 8 project? Get a quote from us! Offering competitive rates for experienced and Acquia certified Drupal 8 strategy, development and support professionals.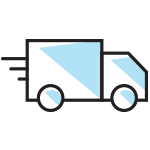 Proven, Rapid & Trusted Delivery
Using agile methodology, with digital strategy expertise, always keeping you in the loop. Streamlined delivery, cost effective projects, designed to match your goals, timeline and budget.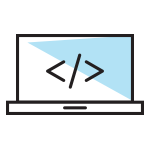 Expert Developers Building Drupal 8 Experiences
Appnovation's Drupal 8 Developers are known for building high-performing, feature-packed, fully scalable and very secure digital experiences that are both robust and integrated using the Drupal 8 platform.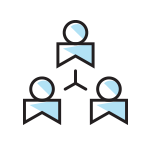 Transparent, Collaborative, Communicative
Complete project visibility from day one, working with you, and for you. Using email, phone, chat, Slack, BlueJeans, Skype, Atlassian and Google Hangout for clear, constant communication.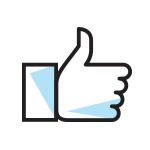 Customer Satisfaction is the Priority
Our clients are happy, thanks to dedicated account and project managers, consistent delivery teams and open communication lines. We know because we ask and those results go straight to our CEO.
Why Customers Choose Us For Drupal 8 Development
Award winning Drupal 8 solutions, sites & experiences
Ability to integrate Drupal 8 with other a multitude of systems
Acquia Preferred Partner & Acquia Certified Developers
Agile Drupal 8 design and development approach and methodology
Collaborative, transparent and communicative approach with clients
Competitive rates for Drupal 8 developer and designer talent
Cross-functional team of 300+ experts based in North & South America, Europe & Asia
Deep open source experience across a broad array of industries
In-house, front-end experts: Business Analysts, UX/UI Specialists & Designers
Large Scale Drupal Founding Partner
Proven track record of successful project delivery
Rigorous quality assurance (QA) testing before "Go-Live" events
Shorter development times translating to lower costs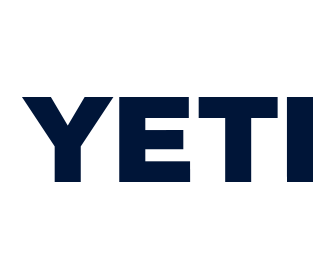 Featured Drupal 8 Development Project
Drupal 8 Experience
YETI
In the chilly world of cooler companies, there are plenty of players...but then, standing all above the competition,  there are Yeti Coolers. Known for their range of cooler p...
Get In Touch & Get Started Today. We're ready!
As a leading Drupal 8 development and digital strategy agency having some of the most seasoned and certified Drupal 8 developers and experts staff, Appnovation is ready to tackle your next digital project leveraging this amazing technology to help your enterprise navigate the digital landscape to better engage its customers. Need more convincing? Just take a look at our client list and portfolio to see just some of the brand names that Appnovation calls clients and the experiences we've built for them  
Complete the form, email us at contact@appnovation.com or contact us directly by phone at one of our many global office locations to talk about your next or an upcoming project.
Our Drupal 8 and digital strategy expertise is unrivaled in the market and our professionals have been known to help with the creation and building of truly innovative and integrated, immersive Drupal-based digital experiences.