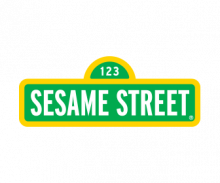 "We're pleased to work with Appnovation to help manage the engaging educational media we produce for children around the world - content that helps them grow smarter, stronger and kinder."
SVP Information Technology, Sesame Workshop
Appnovation is known for delivering open technology-based solutions that are built to be high-performing, digitally transformative and feature-packed, while also being both scalable and secure.  
Having successfully delivered projects for Time Inc, Fox, Fox News, NBC Universal, The NBA, MTV, Elle Decor, The Weekly Standard and Hearst Magazines to name a few, Appnovation's well equipped team services the specific open technology needs of those enterprise-level entities in the media, entertainment, publishing and sports industries.
When it comes to web, mobile, ECM, integration and beyond, Appnovation's experts can deliver specific solutions aimed at what the media, entertainment and sports verticals care about most: reaching audiences, fans and/or readers effectively; scaling and integrating IT assets; continuously delivering quality and cost-effective development; and, maintaining and growing the brand. We use only the best-of-breed, proven and commercially supported technologies and build not just for the now, but for the future.
Media, Entertainment, Sports & Drupal
Continuously Digitize Multi-Brand, Multi-Channel Experiences
Whether it's a few brands or hundreds, Appnovation can use its Drupal development prowess to execute custom digital experiences for any aspect of the media, entertainment and sports industries. On the digital level we can make it possible for movie studios to push their new releases, broadcast and cable to roll out next season's program lineup, music labels to drop new music and launch concert tours, sports leagues and teams to connect to their fans and publishing houses to pump out content in a variety of formats. Even drilling further down to digitally promote individual film and TV stars, musical artists, sports icons and published authors. Drupal-based builds by Appnovation can deliver a fully immersive and multi-faceted experience across the web, mobile and social channels making sure your content is consumed.
Connect to Audiences, Fans & Readers
Using Drupal, we make it possible for those in the media, entertainment and sports industries to connect with those they most covet in variety of ways. Our Drupal digital solutions run the gamut of web, mobile and social and include creating such experiences as online communities to engage, information portals to promote and e-commerce platforms to monetize. Appnovation's Drupal design and development teams are known for creating featured-packed, highly-engrossing platforms that make connecting to audiences, fans and readers on several levels easy, entertaining and intriguing.      
Delivering a Variety of Ways to Monetize  
We offer multiple options to generate revenue streams for the media, entertainment and sports industries using Drupal. We are accomplished at building typical e-commerce-based platforms for the buying and selling of goods and services, but have even taken this to another level with the building of Drupal-based social marketplaces. Beyond typical e-commerce we also possess the Drupal design and development capabilities to create subscription-based options, pay for premium content, time-based trials, fee collection models for delivery to mobile devices, merchandising, display advertising and event ticket sales. Not only do our monetization methods help drive digital revenue but they also create a higher level of engagement between brand and users.  
Media, Entertainment, Sports & MuleSoft
Open New Distribution Channels & Syndicate Content From New Providers   
Using MuleSoft our certified experts can architect an IT infrastructure that allows for content to be easily published to web, distributed to mobile and integrated with social.  Furthermore, our MuleSoft developers can build solutions to enable accelerated onboarding of new content providers, organize media asset metadata from a variety of sources and streamline different technologies used by providers. Whatever the distribution or syndication needs of media, entertainment and sports industries, our teams of MuleSoft solutions architects can conceptualize, design, build and test the appropriate solution to "go live".
Maximum Scalability With No Downtime
Using MuleSoft, Appnovation can create an infrastructure able to handle even the most demanding of transaction volumes as well as manage substantial libraries of content including documents, images, video and metadata. Our certified MuleSoft experts can provide near total visibility of data flow throughout your asset management platform, thus allowing for quick identification of problems and reducing the time needed to resolve any issues. When it comes to integration of systems, platforms and applications of media, entertainment, publishing and sports verticals, nothing is more important to these enterprise-level entities with them than scalability and availability, ensuring both future growth and minimal to no access issues for users.    
Continuous Integration at Warp Speed
Media, entertainment and sports only continue to grow and to add more and more facets to themselves as well as spawn more sectors unto themselves like mobile gaming, fantasy sports leagues and online gambling. As growth opportunities multiply, so do the numbers of systems, platforms and applications that are brought online either organically or through acquisition to service business and IT needs. Appnovation offers continuous integration using MuleSoft to not only help enterprises connect and consolidate IT, but to get it done quickly while meeting our customers' ongoing needs.  
Media, Entertainment, Sports & Alfresco
Enterprise Content Management Made Easy
While paper, files and the cabinets to put them in are disappearing faster and faster, content is exponentially growing and no sectors know this better than media, entertainment and sports industries. Appnovation's certified Alfresco developers can construct a customized, fully integrated content management solution that is both secure and scalable and able to be placed in the cloud, on-premise or both. Our Alfresco-based solutions work for both internal (legal, HR, accounting) and public facing (marketing, sales) departmental needs enabling easier access, streamlined workflows, improved efficiency and better versioning control.  
On-Demand & Easily Found Information
Using Alfresco, Appnovation can build portals to allow enterprises own users as well as their audiences, fans and/or readers the ability to access content that is fresher in a more timelier manner. Going as far as to be able to reduce average page load times to less than second. Furthermore, our Alfresco experts can create solutions that employ simplified navigation paths, improved search capabilities using meta data, and streamlined processes that all translate to less time and more accuracy for those that are both creating and consuming content.
Maintain the Brand & Integrate Away
Brand recognition means everything to those in media, entertainment and sports. Being able to effectively manage the brand from a content standpoint as well as maintain better adherence to corporate standards is what an Alfresco solution built by Appnovation can help achieve. Furthermore, Appnovation can integrate Alfresco with a plethora of other systems and applications to allow the repositories of content to be used across a variety of platforms including web, mobile, e-commerce, business intelligence, big data and more. When it comes to improving brand management and being able to leverage enterprise content throughout an organization, Appnovation's Alfresco experts can provide the outstanding skills, expertise and professionalism you're looking for.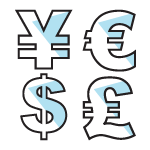 Competitive Rates & Project Quotes
Shopping project quotes? Need help with digital? Make sure you talk to us! We are known in the marketing for our aggressive project quotes and very competitive rates for digital development talent.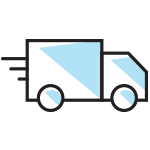 Reliable, Rapid & Renowned Delivery
Using agile methodology, always keeping you in the loop. Streamlined delivery, cost effective projects, designed to match your goals, timeline and budget.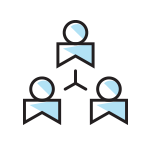 Transparent, Collaborative, Communicative
Complete project visibility from day one, working with you, and for you. Using email, phone, chat, Skype, and Google Hangout for clear, constant communication.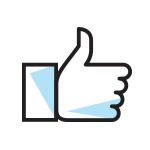 Customer Satisfaction is the Priority
Dedicated account manager, project manager and consistent delivery team provided. We survey all of our clients, the results of which go directly to our CEO.
Why Clients Choose Us For Media, Entertainment & Sports Solutions
Ability to integrate a plethora of systems, platforms and applications
Accelerated development times, translating to lower costs
Agile development and project methodology
Award winning web, mobile and open technology solutions
Collaborative, transparent and friendly approach with clients
Competitive rates for certified and experienced talent
Cross-functional team of 250+ experts based in North America, Europe & Asia
Deep open technology expertise across a variety of systems and applications
In-house front-end experts: Business Analysts, UX/UI Specialists & Designers
Proven track record of successful project delivery
Rigorous quality assurance (QA) testing before "Go-Live"
Media, Entertainment & Sports Brands that Trust Us
Featured Media, Entertainment & Sports Project
Digital Content Management System
Time Inc.
Time Inc. is one of the largest media companies in the world reaching more than 130 million people globally each month across multiple platforms. They run a total of 24 magazine titles as individual p...
Elle Decor
Lookbook Mobile App
Acquia Partner Site of the Year 2013 Winner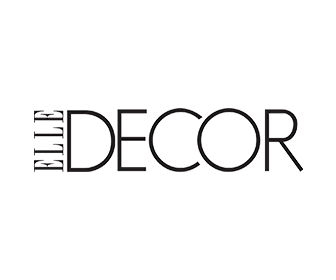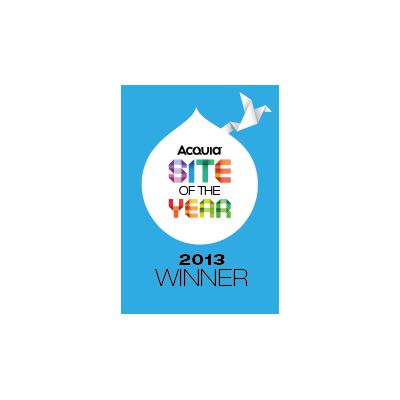 Get In Touch & Get Started Today. Your Next Project Awaits!
When it comes to open technology and the media, entertainment and sports industries, we know what to do. We've built solutions for some of the biggest names on the planet and not only have helped them address their challenges, but also partnered with them to address future needs. If you're looking for proven development and consulting firm that can not only deliver, but deliver value as well, contact us today and let's get started.