Digital Open Custom Drupal Website
Challenges: As an international program, the Digital Open website had to support multiple languages. The website also had an intuitive project submission system and a simple interface for program judges to evaluate the various projects.
Solutions: Appnovation was involved with the Drupal development of the website. The website utilized multiple contributing modules and various custom modules. The development was completed over a 2 months period.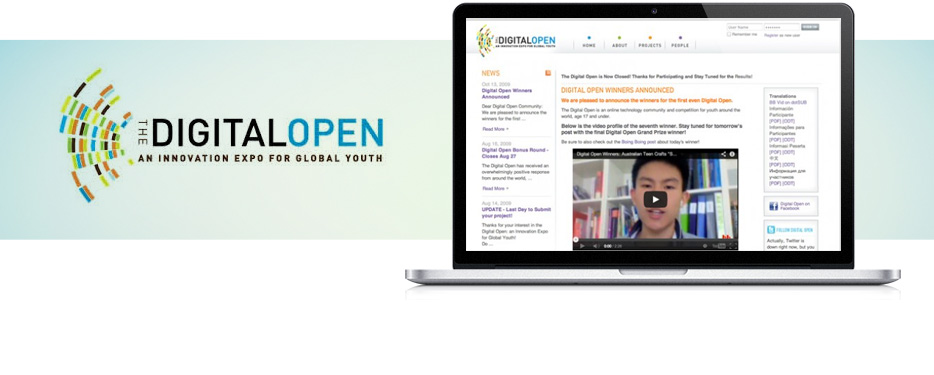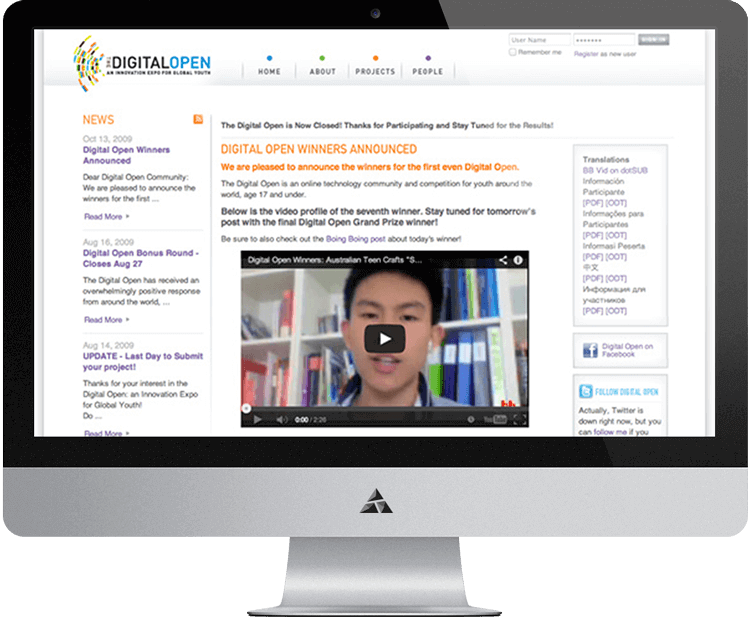 Project Highlights
Drupal development of the website
Utilized multiple contributing modules and various custom modules
Supports multiple languages
Intuitive project submission system and simple interface for program for judging