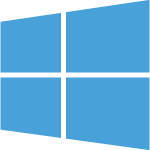 Windows Mobile App Development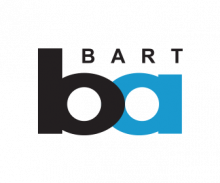 "We were absolutely thrilled with Appnovation's successful project delivery and strongly recommend Appnovation..."
BART, Web Service Manager - Office of the CIO
Appnovation's Windows phone and mobile application developers have extensive expertise creating apps for all devices using even the latest version of Windows.
Our Windows mobile app and Windows phone app development process is very collaborative and transparent with our clients. We make sure to involve them at every step of the way so that what we design and develop meets their needs and vision for the business, IT and users.
We can develop a variety of custom Windows Mobile applications as per your organization's requirements and specifications. We also have a considerable amount expertise in all the latest and most popular open mobile technologies and frameworks to provide you with popular
multi platform app development
options.
Windows Mobile Application Development
The Windows Mobile platform provides developers one of the premier operating systems (OS) to develop smartphone apps on while businesses get the strength, security and support of the Microsoft brand as well as one of the fastest growing app stores to put their mobile app on. With its great UI and user-friendly capabilities, Windows Mobile-based phones are an emerging and strong competitor in the Smartphone market and a good option for mobile app development. Microsoft Windows is, and has remained, one of the most developed on platforms by businesses to date. Due to its large and established user base as well as the OS's user friendliness and familiarity, the thriving mobile version will only continue to be used on more and more smartphones and tablet devices in the future. Those businesses and organizations who develop smartphone apps and tablet apps on the windows mobile platform are likely to realize great benefits both in the short and long term.
With our Windows Mobile app development services you get:
Creative designers providing custom look
Experienced developers possessing the latest technical skillsets
Dedicated project manager working closely with you/your team to ensure complete transparency
Business, market, requirements and needs analysis
Rigorous QA testing
Use of open source technologies
All the code after completion of the project
Assistance in submission to the Windows Mobile Marketplace
Option for cross-platform development
Cost effective, quick delivery to ensure positive ROI and short project life cycle
Windows Mobile Developers
Appnovation has a high-quality windows mobile app development based in North America, proficient with Windows Phone app development standards and trends as well as experienced in Windows Mobile 5.0, 6 and 6.1. Our Windows phone developers also have deep expertise working with Silverlight, XNA, as well as C, C++, C# and .net frameworks, giving them the technical advantage your Windows Phone app needs. Finally, our Windows Mobile application developers are also able to leverage expertise with UX design, QA testing and developing across multiple mobile platforms.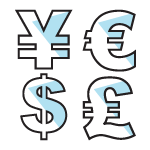 Competitive Rates & Project Quotes
Shopping quotes for your next Windows Mobile project? Get a quote from us! Offering competitive rates for experienced Windows Mobile professionals and aggressive quotes on Windows projects.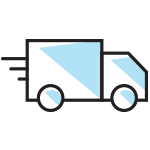 Reliable, Rapid & Renowned Delivery
Using agile methodology, always keeping you in the loop. Streamlined delivery, cost effective engagements, designed to match your goals, your timeline and your budget.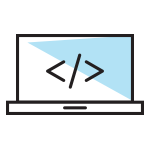 Expert Windows App Developers
Our Windows phone and mobile app developers have extensive expertise and experience creating, building and deploying apps for all devices using latest version of Windows for mobile.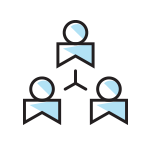 Transparent, Collaborative, Communicative
Complete project visibility and multiple open lines of communication from day one. We are available when you need us and continually updating you on your project's status.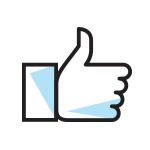 Customer Satisfaction is the Priority
Dedicated account manager, project manager and consistent delivery team provided. We survey all of our clients, the results of which go directly to our CEO.
Why Customers Choose Us For Windows Mobile App Development
Agile Windows Mobile application development methodology
Assistance with getting apps in Apps for Windows store
Award winning mobile app development solutions
Competitive rates for Windows Mobile app development talent
In-house, front-end experts: Business Analysts, UX/UI Specialists & Designers
Multi-disciplinary team of 250+ experts based in US, Canada, Europe & Hong Kong
Multi-platform and HTML5-based mobile app solutions
Open, transparent and collaborative client engagement model
Proven track record of successful Windows Mobile application project delivery
Shorter development times translating to lower costs for customers
Thorough quality assurance (QA) testing before "Go Live" events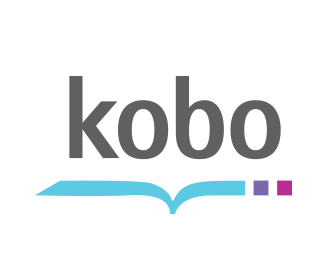 Featured Windows App & Mobile App Project
Instant Reader Mobile App
Kobo
Kobo Inc. is one of the world's fastest-growing eReading services offering more than 2.5 million eBooks, magazines and newspapers - and counting. Recognizing the rapidly changing global app market Kob...
Get In Touch & Get Started Today.